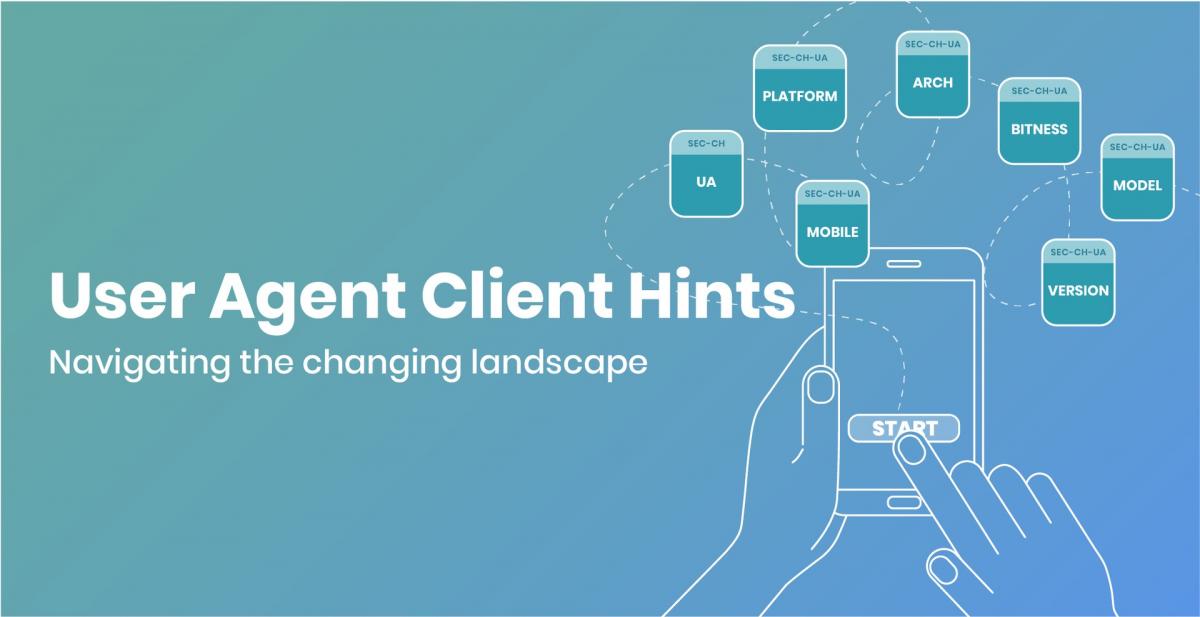 The web content and services industries are facing one of their biggest changes with the introduction of User Agent Client Hints. DeviceAtlas provides continuity in this changing landscape with our comprehensive solution that supports both Client Hints and User Agent Strings using real-time analysis. We are pleased to offer a number of resources in the coming weeks to assist with these industry changes, the first of which is our webinar, User Agent Strings and User Agent Client Hints: navigating the new landscape that takes place on Thursday, 30 September, 2021.
UPDATE: No worries if you have missed our webinar on Thursday, 30 September, 2021, you can watch the webinar record at any time.
Gain Maximum Insights into Device and Browser Capabilities
DeviceAtlas now uses all HTTP headers, including Client Hints headers, to ensure maximum insights into device and browser capabilities in web traffic. Read our previous blog posts to learn more about the background to Client Hints and the history of User Agents.
We continue to evolve our service in line with Google's plans to deprecate and freeze UA strings in Chrome. There are industry concerns regarding Google's plans to deprecate the User Agent header. Added to these concerns, Safari, a key source of traffic with high-value demographic characteristics, does not support Client Hints. In subsequent updates, we will factor in further UA-CH headers, to return data as new properties and improve resolution of device identification. These planned features will require an updated API, an updated JavaScript library as well as the data file.
Benefits of DeviceAtlas support of full HTTP Header analysis
DeviceAtlas support of the UA-CH model header provides continuity in a changing landscape. Our service is a safe, robust and forward-looking choice for businesses seeking deep intelligence on the connected devices accessing their services and offerings.
DeviceAtlas enables businesses to engage users on any connected device, extending the business reach both geographically and across market segments. We support Client Hints in addition to user agent string using real-time analysis, which maximises coverage browsers.
Market leaders use DeviceAtlas to ensure that the consumer experience of their brand is consistent across all devices, from entry level to premium, to maximise engagement and loyalty.
To leverage the benefits from Client Hints, businesses will experience an increased development time while still requiring a solution for unsupported devices. A multi-indexed device intelligence solution, such as DeviceAtlas, can prove to be a more efficient and effective option. At this early stage in Client Hints development, the implementation and maintenance workload will need careful consideration as, understandably, significant changes can still occur.
Webinar
Join us on Thursday, 30 September at 3pm - 4pm BST for our webinar User Agent Strings and User Agent Client Hints: navigating the new landscape to hear from our experts John Leonard, Director of Product Strategy, DeviceAtlas and Ronan Cremin, Chief Technical Officer. They will discuss how the UA-CH specification has evolved over time and outline the implications for online products and services. Participants will learn how to mitigate the impact of these changes while adding value to products and services based on deeper insights into the individual connections that can be provided by Client Hints.

Sign up for a free trial to learn more about DeviceAtlas. For more information, contact sales@deviceatlas.com.