Melodi Media
"Once a solution is working really well, you tend to forget about it…The credibility and trust that DeviceAtlas provides us is part of the value it brings."
Joe Arkley, Managing Director at Melodi Media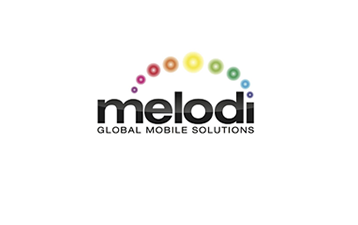 Headquartes:
Lichfield, United Kingdom
Specialties:
Content delivery, managed mobile solutions, mobile ecommerce
Summary
Joe Arkley is Managing Director at Melodi Media, has both technical and commercial experience having worked with companies as large as EA and Sony in the past. Melodi Media are a relatively new customer with DeviceAtlas. Joe has around 18 years of experience in the video games industry, in commercial and technical roles which provide him with a broad mix of experience.
Melodi Media don't just build content like games, media etc. They provide a mobile app store service (much like the Google Play store) for clients who wish to offer mobile content, streaming video, mobile games, etc. They use DeviceAtlas to detect devices accessing these app stores, fine tune the content, serve it and make sure they are compatible with all devices.
Melodi Media
Melodi Media is a leading specialist in mobile content solutions. They provide a wealth of services to the mobile industry from content production, aggregation and distribution, through to fully fledged content management and white label / managed solutions. They run more than 1,000 managed mobile app stores targeting diverse audiences all over the planet on behalf of their clients, with a particular focus on EMEA and LATAM regions.
They deliver their products and services to clients across the globe including mobile network operators, mobile VAS companies as well as brands and marketing agencies targeting mobile users giving them a wide and diverse client base. They also partner with content and IP owners who wish to take advantage of their cutting-edge mobile content distribution platform, which enables them to deliver any content to any mobile device, anywhere in the world.
The pain point
Melodi Media originally used a mixture of homegrown device detection routines, and an open-source device library. They were consistently receiving errors in accuracy with this solution and had to manually check that they were hitting the top 40 - 50 devices correctly each month. This was time-consuming and resulted in lost man-hours.
The biggest call for change came internally. An accuracy error was noticed when a board member couldn't visit any of the companies sites or stores correctly on his particular device. Devices like the Samsung Galaxy S7 can run quirky browsers which don't necessarily behave like a standard browser/device combination, and this can lead to users being served incorrect or broken content. The lesson - those top 40 - 50 devices don't even begin to cover the broad spectrum of devices in use around the world.
The Solution
Device detection was a common topic during technical conversations and cross-functional meetings until the problem was solved by DeviceAtlas. Melodi Media introduced DeviceAtlas early in 2014, and it has become a crucial component in what they do. Melodi Media's primary goals are to serve games and content, and run app stores, while fine tuning content per user. If the games, service or content served is optimized for a customer's device, it will improve their experience, and they will have a higher likelihood of increasing spend.
Melodi Media recently switched to DeviceAtlas on IIS (Microsoft's Internet Information Services), and have seen a reduction in implementation costs. The company runs many different applications which need to access different portions of data. With various developers implementing the DeviceAtlas API into different locations in their own flow, IIS has enabled Melodi Media to merge it all back to one implementation. Using PHP and Coldfusion on the same server has meant they have centralized everything.