Qriously
"We are long-term partners of DeviceAtlas and have always found they provide a top class service which helps reliably furnish device information for our customers."
Abraham Müller, CTO at Qriously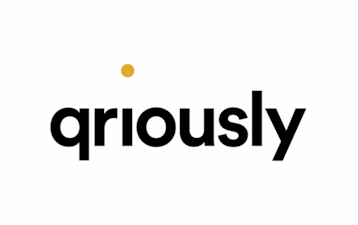 2011
Became DeviceAtlas customers
1

B+

Devices reached by Qriously
Headquarters:
London, United Kingdom
Specialties
Campaign Effectiveness, Brand Tracking, and Market Research
Overview
Qriously is a data and research platform that accesses the mindset of billions of people all over the world by asking questions on mobile devices. They do this using a process known as programmatic sampling which involves replacing in-app banner ads with surveys in over 1 billion mobile devices. This allows their customers to collect vast amounts of structured data to engage audiences and unearth valuable insights out of their advertising spaces.
We spoke with Abraham Müller, CTO at Qriously, about their use of DeviceAtlas and what it has helped them to achieve.
The Challenge
Back in 2011, mobile was beginning to make significant noises in the advertising industry as new types of smartphones with new capabilities started to arrive on market. This meant companies in the mobile marketing space had to be able to reliably identify mobile devices and their capabilities so their clients could make better informed decisions on content delivery.
Qriously buy ad impressions from ad exchanges to display their service. The ad exchanges provide the UA string which Qriously needed to parse into identifiable device information. This requires a robust API to accurately and quickly return device information on all devices they might encounter.
Solution
Qriously selected DeviceAtlas as a device detection solution in order to translate the UA strings provided by ad exchanges into the Primary Hardware Type of the device. This allows Qriously to accurately distinguish between tablets, mobile phones, and desktops etc. This information is made available to their customers who can choose to target only certain types of mobile devices and analyze the types of devices their surveys were displayed and completed on. With DeviceAtlas, Qriously provides an additional layer of device segmentation for their customers, giving them another targeting option to reach their end users.