Introducing Device Map
Device Map is a joint offering in partnership with GSMA to bring an authoritative source of intelligence on device capabilities to the Mobile Network Operator (MNO) and telecommunications environment. It provides up-to-minute, high-quality, high-accuracy device intelligence combined with TAC (Type Allocation Code).
Watch a short overview on Device Map
What is Device Map used for?
By understanding the characteristics of devices active on the network, Device Map can power analytics and insights that can be used to support decision-making across the Operator environment; from insight-driven marketing campaigns, network optimization, device management and customer support.
Device Map enables a range of applications for Mobile Network Operators and their supplier partners, including:
Providing Business Intelligence data and insights on devices to Marketing, Operations and Customer Service teams
Harnessing knowledge of your customers' devices to make them more compelling offers
Understanding the capabilities of all devices active on your network
Identifying which device and device characteristics drive higher ARPU
Enabling consistency of device data across your organization.
As the representative body for the GSM industry, GSMA issues a TAC to device manufacturers for all devices on the GSM standard to identify make and model. DeviceAtlas enriches this dataset with over 120 properties per device, including hardware and software information such as operating system, browser, multimedia capabilities, screen size, connectivity etc.
| Data Category | Sample properties |
| --- | --- |
| Device information | Manufacturer, model name, marketing name, brand |
| Hardware information | Device type (Tablet, Phone, TV, etc), screen size, touch interface, camera |
| Operating System | OS name and version (Android 4.3, iOS 7, Windows Mobile etc) |
| Browser | Name, version, rendering engine, markup, image types |
| Javascript | Modify DOM, Support events, Local storage |
| HTML5 | CSS, HTML5 properties |
| Multimedia | Streaming, Audio, Video codecs |
| Network protocols | GPRS, EDGE, UMTS, LTE, HSPA+, VoLTE, WiFi |
To learn more on Device Map or get a full data sample, click the button and complete the form providing us with as many details on your requirements as possible.
Whitepaper:
---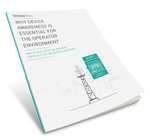 Why Device Data Is Essential For Mobile Network Operators
This e-book will help you understand what are the difficulties preventing operators from building, and maintaining in-house TAC-based device databases.
In our guide you'll find numerous tips on how network operators can utilize deep device awareness. Download now »