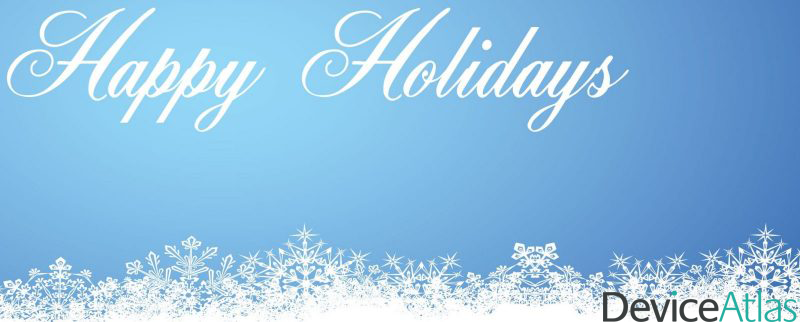 The DeviceAtlas team would like to thank you for your business over 2021 and wish our customers peace and happiness over the holidays. 
Although 2021 was a year full of uncertainty, we are proud of our achievements over the past 12 months. 
Data
At the data level, we have added over 6k device models across 49 device types, with 9 new device categories added in 2021 alone, which reflects the rapid growth in cellular IoT devices. We also added over 20 new properties in 2021.
Some of our other highlights include a device classification model that segmented smartphones into tiers ranging from entry level to premium, based on their hardware capabilities. In addition, we added:
A set of new video codecs
Device connectivity capabilities and real-time connectivity measurement
Improved device naming for reporting purposes
DeviceAtlas continues to provide updates to its Client Side capability, ensuring support for granular identification of iOS devices. We have issued multiple releases during the year to ensure full resolution accuracy.
Landscape
At the landscape level, DeviceAtlas has added support for identification of devices via User-Agent Client Hints, to ensure customers are ready for the reduction of information in Chrome and Chromium user agents planned by Google for 2022.
Performance
DeviceAtlas APIs have been updated to deliver performance improvements, with most APIs increasing throughput by 40%, and one over 100%. We have added a new tool that reduces memory footprint, enabling customers to reduce the scope of devices included in the data file.
Business Continuity over the Holiday Season
All of our services are available throughout the holiday season so you can feel safe in the knowledge that your business' continuity is assured in the fast-changing device landscape.
We look forward to working with you to help you meet your business goals and achieve even greater successes in 2022.