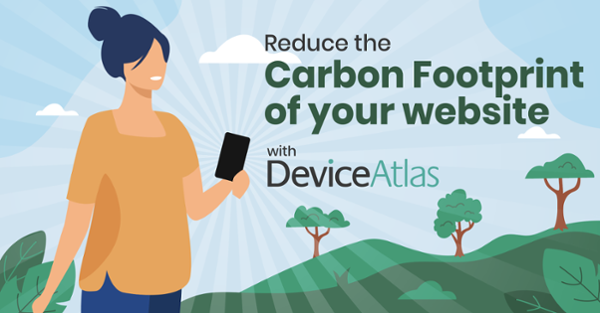 How Sustainable is your Website?
How can DeviceAtlas help?
DeviceAtlas' device identification can help your organization reduce your website's carbon footprint. Our high speed server-side APIs identify the device and return device properties in real-time and device-appropriate content/ads are served to the user while providing accurate device reporting. 
By designing websites for specific devices using adaptive rather than responsive web design practices, you can decrease the bandwidth and weight of your web pages.
The page weight appropriate to serve to mobile users (who have constrained bandwidth, screen capabilities and processing power) would be less than half of what is served to desktop users. Optimising images alone typically yields a greater reduction than this.
Based on these assumptions, a saving of 25% of server count and bandwidth is made, which translates to material carbon footprint reduction in addition to direct cost savings.
Conclusion