The latest DeviceAtlas whitepaper is ready for download. In the new publication we focus on Mobile Network Operators who can greatly benefit from using rich device information. Read the following paper to learn how device data helps MNOs expand their business reach.
Understand the devices on your network
Deep device knowledge is essential for MNOs to understand what smartphones and tablets customers are using to access their services. And by 'device knowledge' we mean not just make and model but also more detailed information on the device such as operating system, mobile browser, network connectivity, screen size, screen resolution, year released, and many more. Our new paper discusses in detail several use cases for this kind of information in the Operator environment, such as network infrastructure planning, marketing campaigns, or as an input to business intelligence reporting.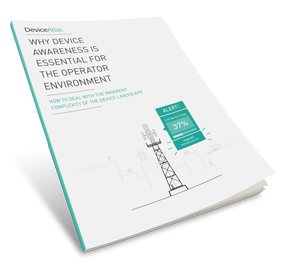 TAC-based data can be problematic
While understanding all devices on the network may sound obvious, it may be problematic to build and maintain a device database that can supply marketing and business intelligence teams with consistent and up-to-date device characteristics.
Typically Mobile Network Operators know some basic information on the device based on Type Allocation Codes. However data associated with TACs can be inconsistent, incomplete or even plain wrong due to the following reasons:
TACs are often applied for at an early prototype stage (some devices that have TACs may never be released)
Multiple TACs are assigned to the same device
TAC-based device data is often manually entered so can be subject to human error
Just take a look at all these example TACs assigned to just one device, the iPhone 5.
| TAC | GSMA Marketing Name | Marketing Name |
| --- | --- | --- |
| 01370900 | Apple iPhone 5 (A1429) | iPhone 5 |
| 01371000 | Apple iPhone 5 (A1429) | iPhone 5 |
| 01371100 | Apple iPhone 5 (A1429) | iPhone 5 |
| 01371200 | Apple iPhone 5 (A1429) | iPhone 5 |
| 01371300 | Apple iPhone 5 (A1429) | iPhone 5 |
Mobile Network Operators and service providers working with MNOs must look for ways to overcome problems with inconsistent TAC-based device data. Read the latest DeviceAtlas paper to learn more on how to deal with the device knowledge issues in a MNOs environment.