Every so often a new device is released that attempts to marry seemingly disparate elements and make them work in a new, original form. In case of ZTE Sprint LivePro these elements include an Android tablet, a mobile hotspot, a projector, and a power bank. Here's one of the most original mobile devices ever made, and, at the same time, our device of the month.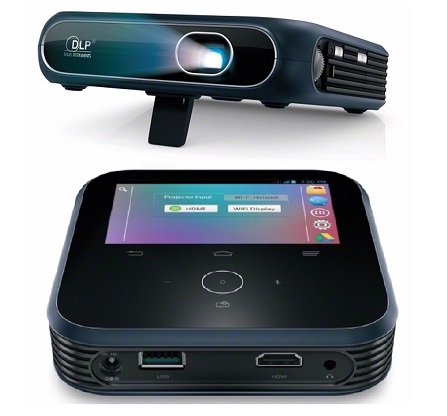 Hybrid products in the mobile world
When it comes to looks and features most Android phones and tablets are much alike which makes it extremely hard for manufacturers to differentiate their new products. And thus, device makers sometimes come up with new, striking combinations of different features to broaden their offer, fill a gap in the market, generate media coverage, and, perhaps, attract some early adopters. Notable examples include:
Projector phones (Samsung Galaxy Beam)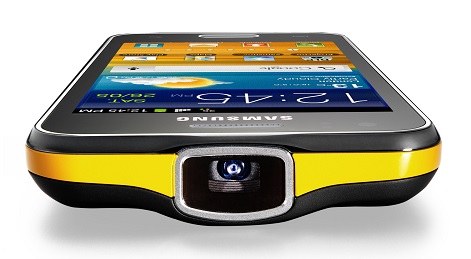 Portable gaming phones (Sony Xperia Play)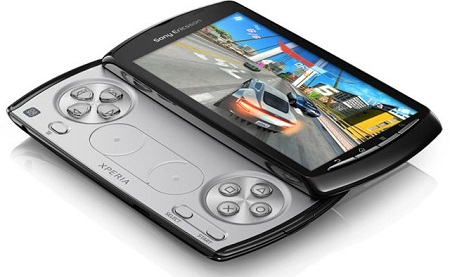 Dual screen phones (Kyocera Echo)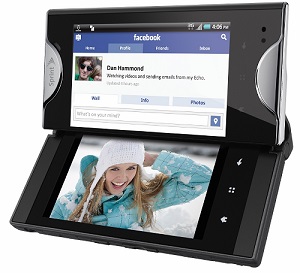 3D-enabled phones (LG Optimus 3D)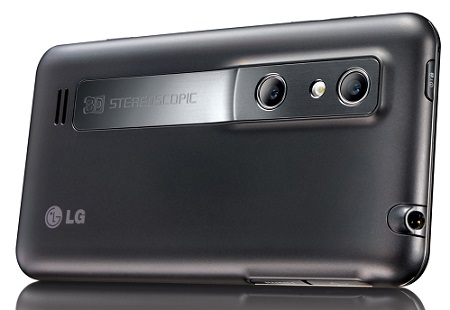 E Ink and LCD phones (YotaPhone)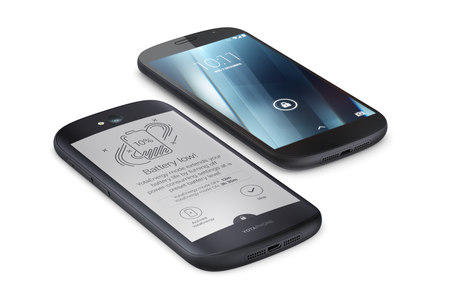 While none of the listed products really gained any traction, most of them were billed as first-of-their-kind. In fact these products may still pave the way for some innovations in the future. We're convinced this may be the case with ZTE Sprint LivePro.
Jack of all Trades of the mobile world
At first glance ZTE Sprint LivePro, released in 2014, seems like a pico projectors but it's actually more than just that. With built-in touchscreen, LTE connectivity and Android on board the device is quite versatile.
A 4-inch touchscreen featuring 800x480 resolution is located on top of LivePro's housing. This touchscreen works just as you'd expect it to work on a smartphone or tablet which means that all typical apps, such as web browser, or email client, are easily accessible.
On top of the device you'll also find typical Android keys (back, home and menu), as well as extra keys such as a dedicated button to sleep and wake the display (which may be handy in the projection mode), a button that turns on the projector, and volume keys.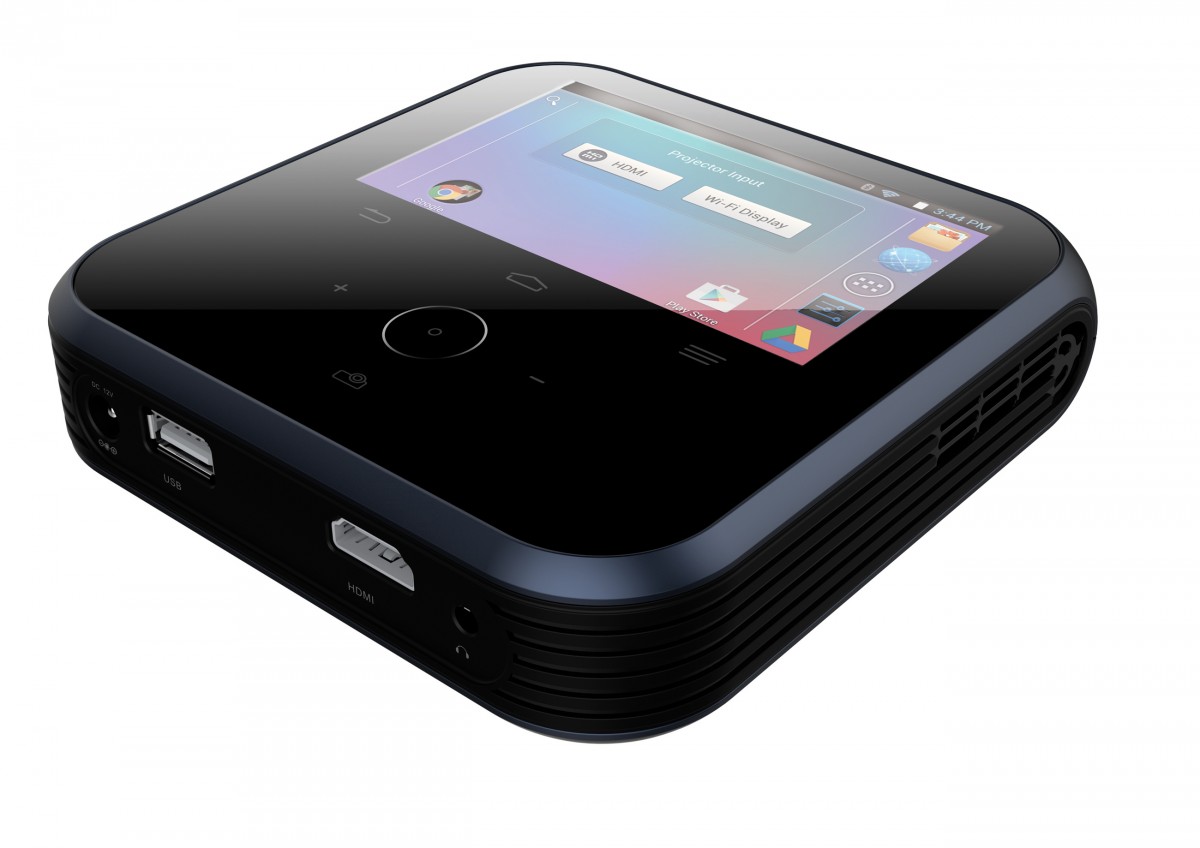 LivePro comes with an HDMI port at the back which makes it possible to use it as an external display for a laptop offering up to 120-inch image. LivePro can also project images directly from itself, however then you're limited to the screen's resolution. A tripod mount is included making it easier to adjust the projection angle.
The projection is made possible thanks to a DLP bulb that offers only a 100-lumen brightness, so the room needs to be dimly lit to enjoy images on the wall. However bear in mind that the Samsung Galaxy Beam, mentioned before, comes with only a 15-lumen bulb, and there are many other pico projectors that offer less brightness than the LivePro.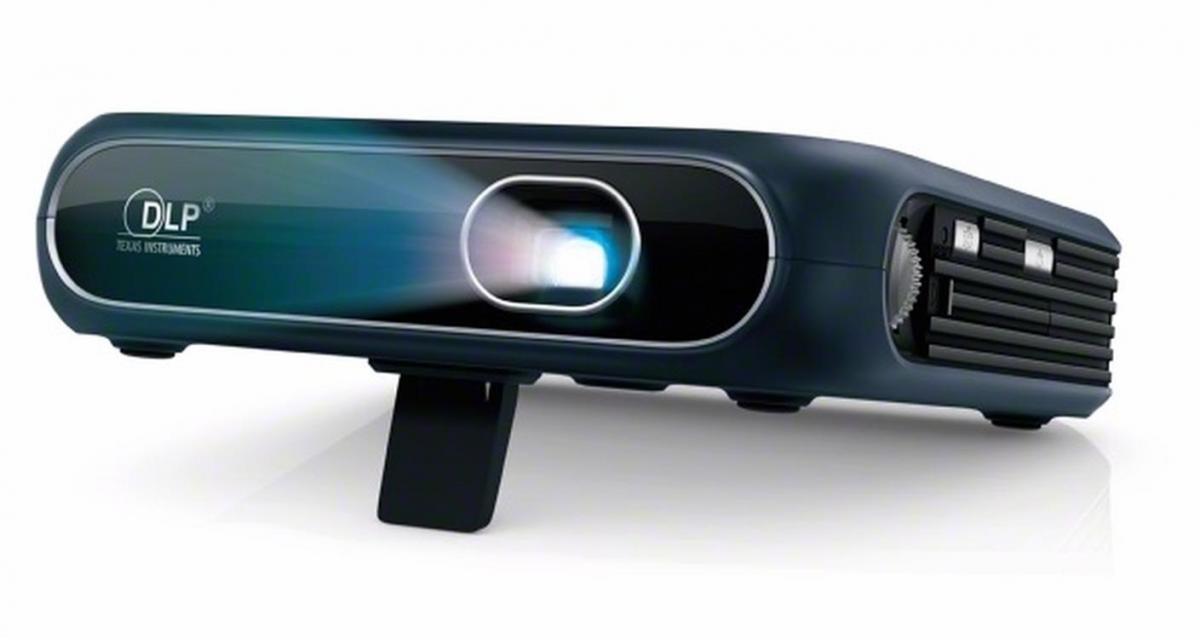 LivePro is equipped with a relatively large 5000mAh battery that can be used as a power bank offering you a couple of charges for your phone. The battery capacity is barely enough though to watch a full movie using the projector even if you turn off the touchscreen (it lasts roughly 2 hours).
The device is powered by a 1.2GHz dual-core Snapdragon S4 and 1GB of RAM which certainly isn't enough to handle some CPU intensive tasks (like 3D gaming) but it should be enough for web browsing and playing media files.
The device is using a full blown version of Android 4.2.2 that was slightly modified mainly to facilitate the WiFi hotspot mode. Some typical apps are missing, including all phone and camera functions, but there are some extra ones supporting the WiFi sharing feature based on Sprint's LTE network.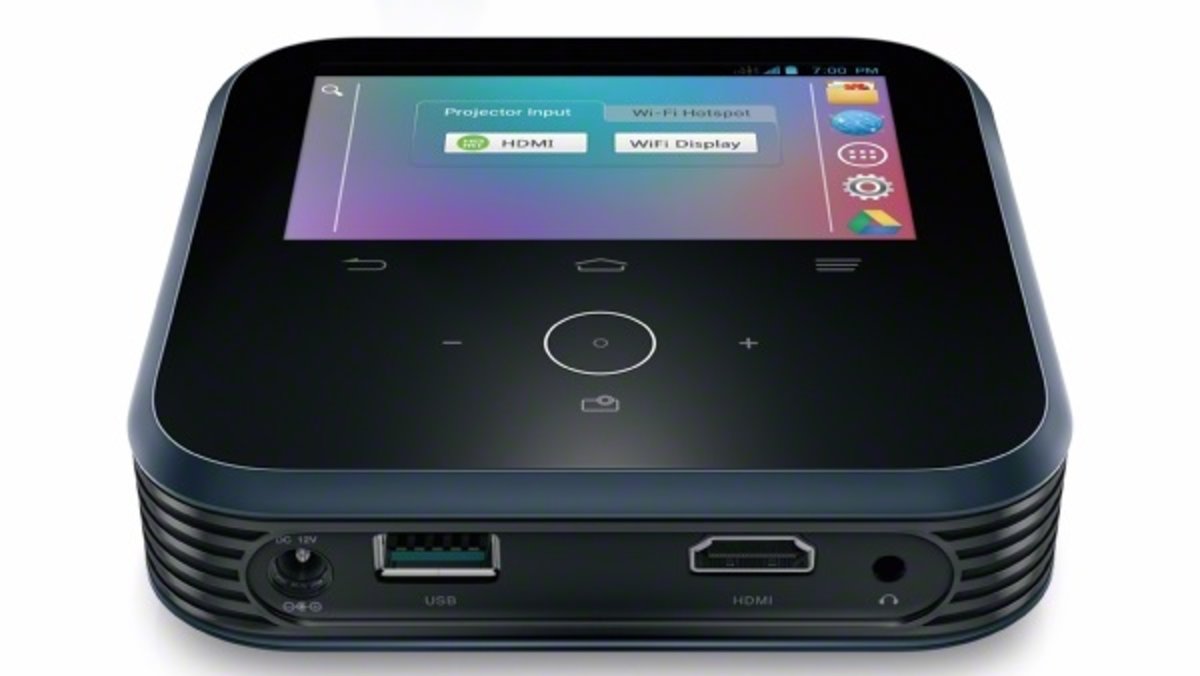 Who is it for?
Pico (or mini) projectors is a niche device category that expand rather slowly due to technical issues that still need to be tackled. These devices often lack in terms of battery life and brightness what makes them neither portable, nor good enough for watching movies comfortably on the big screen.
These technical difficulties weren't tackled in ZTE Sprint LivePro but given that it comes with Android and LTE connectivity there's plenty of other options for using it as something more than just a pocket-sized cinema. It may be suitable for presales demos and business meetings.
Detect Sprint LivePro with DeviceAtlas
Perhaps this Jack of all Trades of the mobile world may not appeal to many buyers but we can certainly add this device to the ever-growing list of devices that enable web browsing. Today these devices are not just laptops, tablets and smartphones, but also smart TVs, digital cameras, cars, kitchen appliances, and now projectors as well.
This makes the number of possible user contexts even greater. Mobile web developers need to take into consideration the fact that their websites can be viewed not just on a 4 to 6-inch screen, but even on a 120-inch projector display, and adjust the experience accordingly. This can be easily done using DeviceAtlas.