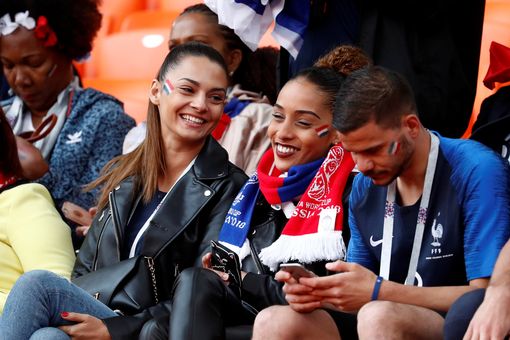 The most used smartphones in France
The iPhone 6 has lost some ground over the last few months, with the iPhone 7 now the most popular smartphone in France - but not by a huge margin. The 6S remains in third spot.
The iPhone SE gained in usage over the opening months of 2018, increasing its share by 1.4%. The Samsung Galaxy A5 had a similar run, increasing from 2.4% in 2017 to 3.59% in Q1.
Other notable shifts saw the Galaxy S8 enter the data with 2.57% traffic share, and the iPhone 8 and X also debuting, with 1.56% and 1.85% respectively.
The only non-Apple or Samsung device identified in our data was the Huawei P8 Lite, which grew slightly from 0.9% in 2017 to 1.3%.
You can browse the full list here.
| Country | Position | Phone model | Traffic Share |
| --- | --- | --- | --- |
| France | 1 | iPhone 7 | 6.77% |
| France | 2 | iPhone 6 | 6.53% |
| France | 3 | iPhone 6S | 6.18% |
| France | 4 | iPhone SE | 4.6% |
| France | 5 | Samsung Galaxy A5 | 3.59% |
| France | 6 | Generic Android Mobile | 3.48% |
| France | 7 | Samsung Galaxy S7 | 3.42% |
| France | 8 | iPhone 5S | 3.4% |
| France | 9 | Samsung Galaxy S7 Edge | 2.82% |
| France | 10 | Samsung Galaxy S8 | 2.57% |
Apple is the most popular vendor in France
Like so many countries, the top two device manufacturers are Apple and Samsung, accounting for almost 3/4 of all devices in our Q1 data.
Huawei is the third most popular smartphone vendor in France with 5.39% of traffic share, followed by Sony, Wiko, Asus, Motorola, Xiaomi and LG.
The most popular mobile operating system in France is iOS
No surprises in France as iOS and Android share a huge majority of the OS landscape.
Further down the list are Symbian and RIM, with Windows clinging on to some share - for now.
Maemo, a Nokia OS which contributed to the creation of the now discontinued MeeGo, claims 0.07% of traffic share, with Bada, developed by Samsung, on 0.02%.
Over 25% of all smartphones in our data were running Android 7 (Nougat) in Q1. iOS 11.2 claims almost 24%.
The most common screen size is 750x1334
As the iPhone 6 and 7 share the same screen resolution, it's the most common in France, with 1080x1920 - which includes a range of HTC, Huawei, Samsung and Xiaomi devices - hot on its heels in second place.
With 2.9% of traffic share, 540x960 remains in steady use. Similarly, 480x800 (various older Samsung Galaxy devices) remains on a similar share in Q1 as it did 2017, suggesting users are happy and see no need or benefit to upgrading to a larger screen. If, as we suggested, we've reached "peak smartphone", these older, less powerful devices could maintain their share a lot longer than previous trends might suggest.
The most popular mobile browser is Chrome
As the default browser on iOS devices, Safari may well be disappointed to be beaten to top spot by Google rival Chrome Mobile.
Between them, Chrome, Safari and Samsung Browser account for over 90% of France's mobile browser traffic, with Firefox the next most popular on 1.9%.
Safari 11 is the latest update to Apple's browser, but uptake on Chrome Mobile updates are less visible in our Q1 data, with Chrome 65 - released in March 2018 - being the most recent we see in France, with just over 4% share.
You can view these details in our Data Explorer.
Download the latest Mobile Report
Bringing you the latest developments on the global device landscape.
Resurgence of feature phones
iOS v Android market share
Most active bots and crawlers
RAM - 1GB v 2GB v 4GB
All statistics represent the share of web traffic in selected countries based on mobile visits tracked by DeviceAtlas.
Get your copy >>