The following statistics are based on mobile web traffic over Q2 2019 to a global network of partner websites using the DeviceAtlas device detection platform.
Skip to country:
Previous reports and insights:
United Kingdom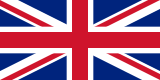 The top five was an all-Apple affair in the UK for 2018, but the Samsung Galaxy S8 shot up to third place in early 2019, but has since slipped to fourth. The iPhone 7 is still the most popular smartphone, despite losing 0.97% share since the start of the year.
Overall, the landscape remains rather static. However, we've noticed the Oppo R9s (Oppo are now the third biggest smartphone producer in the world) making some good gains, and well placed to enter the top ten in the coming months.
Germany

France

Spain

Italy

Ireland

Netherlands

Portugal

Romania

Poland

Russia

Ukraine

Sweden

Norway

Denmark

Finland

United States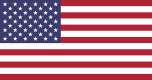 It's still an Apple dominated landscape in the US. The Samsung Galaxy S8 is the first non-Apple device to appear, in 9th spot with a 2.98% market share.
Most iPhone models lost overall share since 2018. The XR was the main positive, with a strong 2.56% improvement.
Canada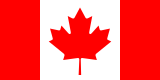 Brazil

Colombia

Argentina

Mexico

Israel

India

Turkey

Japan

South Korea

Malaysia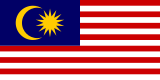 Indonesia

Philippines

Singapore

Thailand

Australia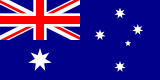 South Africa

Egypt

Nigeria

Want even more data?
Visit our Data Explorer to view stats for every device in your country or region.
Main Image By Maurizio Pesce from Milan, Italia (Samsung Galaxy S6 edge vs Apple iPhone 6) [CC BY 2.0], via Wikimedia Commons.
Download the Guide to iPhone Detection
Download our free e-book on iOS device detection to learn:
Why detecting iPhones/iPads is so difficult
How this extra information could benefit you
How DeviceAtlas solves the knowledge gap
iOS User Agents don't tell you the full story about visiting devices. With our solution, you can enhance your content and targeting strategies, and add vital information to your analytics and reports.
Get your free copy >>