With a population of over 325 million, and home to tech-pioneers such as Apple and Google, it might surprise you to learn there are only four main wireless service operators in the USA - and that could soon be cut to three if a proposed mega-merger between T-Mobile and Sprint gets FCC approval.
Despite the commercial changes taking place in the background, we still enjoy digging into the numbers to get a glimpse of the trends and shifts in power from a device perspective.
Here are five statistics about the current device landscape in the US, gleaned from Q2 2018 data from our global network of partner websites using DeviceAtlas for content delivery and optimization purposes.
The most used device in the US is the iPhone 7
When we looked at the most popular smartphones of 2017 back in March, the iPhone 6 reigned supreme with 14.2% of the mobile market.
The 6 is no longer top dog, as the iPhone 7 now sits top of the pile with 12.05% of total website visits recorded in Q2.
It may come as a relief to some (investors) to see the latest Apple releases, the 8/8 Plus and particularly the X, make an appearance in the top ten - neither device featured in our 2017 numbers.
The US is a big fan of Apple products, and the only competitor in the top ten is the Samsung Galaxy S8, with a paltry 2.96% of overall traffic.
| Country | Position | Phone model | OS |
| --- | --- | --- | --- |
| USA | 1 | iPhone 7 | iOS |
| USA | 2 | iPhone 7 Plus | iOS |
| USA | 3 | iPhone 6S | iOS |
| USA | 4 | iPhone 6 | iOS |
| USA | 5 | iPhone 8 Plus | iOS |
| USA | 6 | iPhone X | iOS |
| USA | 7 | iPhone 6S Plus | iOS |
| USA | 8 | iPhone 8 | iOS |
| USA | 9 | iPhone SE | Android |
| USA | 10 | Samsung Galaxy S8 | iOS |
Apple is the most popular vendor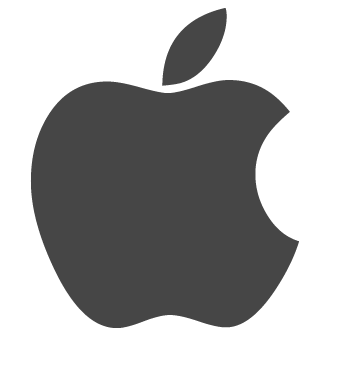 Digging into vendor numbers, we see a similar trend given the Apple dominance. With 63.5% of all active devices, Samsung is well beaten into second spot, with the carriers Verizon, T-Mobile and Sprint making up the top five.
Google currently have only 1.5% of the market, but given their expertise in making people want things, that share will most likely increase as they improve their Pixel range.
Spare a thought for ZTE, with 1% share. They've recently been labelled as "untrustworthy" by the Powers That Be, and the FCC is considering sanctions. Their share of the market is highly unlikely to increase on the back of such developments.
The most popular mobile operating system in the US is iOS
The share of operating systems generally follow the trends of devices and manufacturers, and the US is no different. Despite the huge range of Android-powered smartphones, and their lower cost, Apple's offering is the clear leader once again.
With 58.7% of the market, iOS is firmly installed as the nations favourite mobile OS. Predictably, Android comes second with 38.1%.
The "Other" bucket contains Windows Phone (RIP) with 0.09%, RIM at 0.02%, and dwindling percentages for systems including Symbian, Nokia OS, Brew, Nucleus and Firefox OS.
Way down the list is KaiOS, which we mention in our latest Mobile Web Intelligence Report. With a tiny 0.0001% share in the US, the Firefox fork could well make gains in the coming months, if its performance in India (15% share) is any barometer of potential.
The most common screen size is 750x1334
As we saw in our post detailing screen sizes for 2017, 750x1334 (iPhone 6, 7 and 8) was the most used throughout the year. For Q2, this fact remains.
Closely behind in second place with 27.4% is 1080x1920, which includes the iPhone 6 Plus and a range of devices from HTC, Huawei, LG, Motorola and Samsung.
Quad HD phones take third spot with 11%. This resolution includes Samsung's S6 range, the HTC One M9+ and the Sony Xperia Z5 Premium.
The most popular mobile browser is Safari
It's no surprise to see Safari out in front here, as it's the default browser shipped with iPhones. If it works well enough straight out of the box, why change it?
With a worldwide, cross-platform dominance of 58%, Chrome might well be disappointed with only 31.2% of the mobile share according to our data. Perhaps they should provide some confusing prompts through their iOS Gmail app to boost install numbers......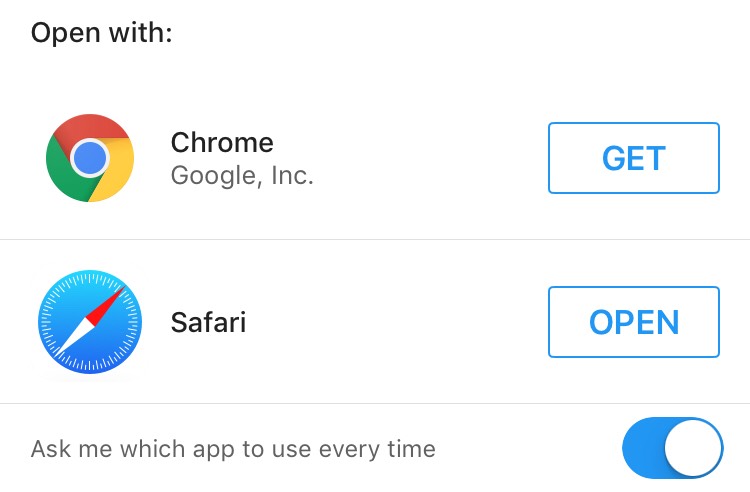 Firefox, with 0.5% mobile share, could be said to be under-performing given its 10% presence on desktop.
Samsung Browser checks in with a healthy 9%. Based on open-source Chromium since 2013, it's pre-installed on many Android powered devices, such as the Galaxy range. Given the abundance of Android devices, it's somewhat surprising to see it so far below Safari and Chrome, but reports from the Android community seem positive so this number may rise.
Download the latest Mobile Report
Bringing you the latest developments on the global device landscape.
Feature phones in the USA
iOS v Android market share
The most common smartphone CPU/GPU/RAM across the globe
Dual SIM devices - where they're popular, and where they're not
Android SDK statistics across all continents
All statistics represent the share of web traffic in selected countries based on mobile visits tracked by DeviceAtlas.
Get your copy >>