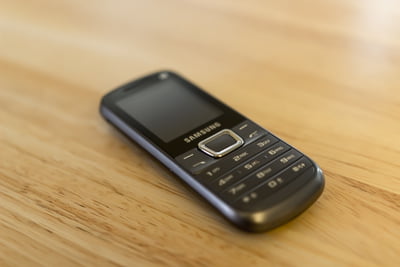 Inspired by a Tweet from Alex Russell (below), we dug into our data to see just how active feature phones are in the USA, and which devices people favour.
Think they're not? The second largest market for cheap Android devices is the US. Let that really sink in.https://t.co/MXIG8tzWEn

— Alex Russell (@slightlylate) July 15, 2018
We've talked a lot about the resurgence of feature phones in 2018, particularly in India where KaiOS has overtaken iOS as the second most popular mobile operating system.
It seems the US could see a similar shift, with Google confirming in 2017 that the second largest market for sub-$100 entry level devices (behind India) is the USA.
While this has more to do with Android Go's development than KaiOS directly, it confirms there is market appetite across the globe for cheaper, less "smart" phones, with more and more average consumers seemingly tired of the incessant smartphone upgrade cycle.
Having already reached "peak smartphone", why would anyone pay $500+ for the latest version of their device, where the main difference is a slightly better camera, a few more DPI, or the lack of a 3.5mm headphone jack?
Get access to a free, trial version of DeviceAtlas.
The most used feature phones in the US
In a mobile phone market where 99.8% of devices are either iOS or Android powered, the impact of feature phones isn't quite as noticeable as elsewhere. In fact, only 0.013% of all the traffic we saw over Q2 2018 in the US was from a feature phone.
However, there are still many devices in daily use, and the top ten are listed below.
This table includes traffic data from feature phones only. For a full list of the most popular smartphones in the US, click here.
| Year Released | Phone model | OS | Browser |
| --- | --- | --- | --- |
| 2005 | Nokia 6230i | Nokia OS | Nokia Browser |
| 2005 | Nokia N70 | Symbian | Nokia S60 Browser |
| 2009 | Nokia E52 | Symbian | Nokia S60 Browser |
| 2016 | ZTE Z233VL | Linux | WAP Browser |
| 2017 | Alcatel Go Flip | KaiOS | Firefox Mobile |
| 2015 | Intex Force ZX | Proprietary OS | WAP Browser |
| 2014 | Samsung Gusto 3 | Brew | WAP Browser |
| 2015 | Alcatel One Touch | Nucleus | Obigo |
| 2014 | LG Xpression 2 | LG proprietary | Obigo |
| 2016 | AT&T (LG) B470 | LG Native OS | Obigo |
Year of release
When we filter our data for year of release, we see that phones released in 2005 are the most used feature phones in the USA, with the Nokia 6230i and N70 - the most popular feature phones - enjoying continued use 13+ years after their debut.
The Nokia E52, released in 2009, is the third most used feature phone in the US.
Reborn in the USA
At MWC 2017, Nokia announced a revamp of the classic 3110, one of the most iconic mobile phones of all time.
A year later, at MWC 2018, Nokia again stole headline space with the release of the also-classic 8110, the "banana phone", made famous by Keanu Reeves in The Matrix.
Google have noticed this trend too, and June 2018 announced a $22 million investment in KaiOS, the operating system used in the Lyf/Jio devices that have shaken up the Indian market so dramatically, as well as the Nokia 8110.
Bring device intelligence to your web applications in minutes.
For the web, native apps and mobile operator environments.
KaiOS devices in the USA
Although KaiOS has yet to take off in the US as it has done in India, we see some impact on our data for Q2 2018.
The Alcatel 4044W "Go Flip" is one device in use that offers the Firefox-fork OS. We also see some low numbers of usage for the very same devices powering India's revolution, the Lyf/Jio F81E and F120B. As announced, the retro Nokia 8110 banana phone also runs KaiOS.
Why you should care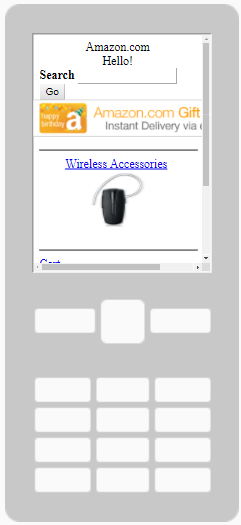 Their impact on the wider US landscape is yet to be seen, but with Google's recent investment it's highly likely these numbers will increase in the coming months and years.
If you manage an e-commerce website, it's worth keeping an eye on these trends and decide whether you should improve the user experience on low-end feature phones. As we discussed when analysing how the world's largest e-commerce sites approach mobile web performance, Amazon, the 8th most visited website in the world (4th in the US) offer a stripped-down feature phone version of site, so why shouldn't you?
Feature image by Dfoy (WMF) - Own work, CC BY-SA 3.0, Link
Add device awareness to your platform
All advertising and web analytics solutions need a high-speed, accurate, low server footprint solution to detect devices.
For this purpose you can use DeviceAtlas device detection available as a locally-deployed solution.