In January 2007, Apple released the iPhone, a move which would change the world of mobile.
Many non-millennials may also remember pre-2007, when mobile phones were simply phones, albeit with a few apps and addons. Screens were small, non-touchy, and the most important feature was the FM radio receiver and a 3 day battery life. Fast forward a decade, and we're drowning in apps, OS's, superfluous trinkets and solutions to problems we never knew we had.
As history tends to repeat itself, we're now seeing a resurgence in the popularity of feature phones.
The reasons for the (small, but tangible) shift in trend is complex. As we reach, according to some, "peak smartphone", the value of the next release from Samsung or Apple becomes less alluring – the increase in functionality and specification rarely justifies the often eye-watering price tag.
Nostalgia is playing a role too, as we saw at MWC18 (you can read our review here), where the unofficial star of the show was the Nokia banana phone. This humble nod to the 90's grabbed the attention of the mobile world ahead of animated emojis, low-light cameras and…..whatever else was on display.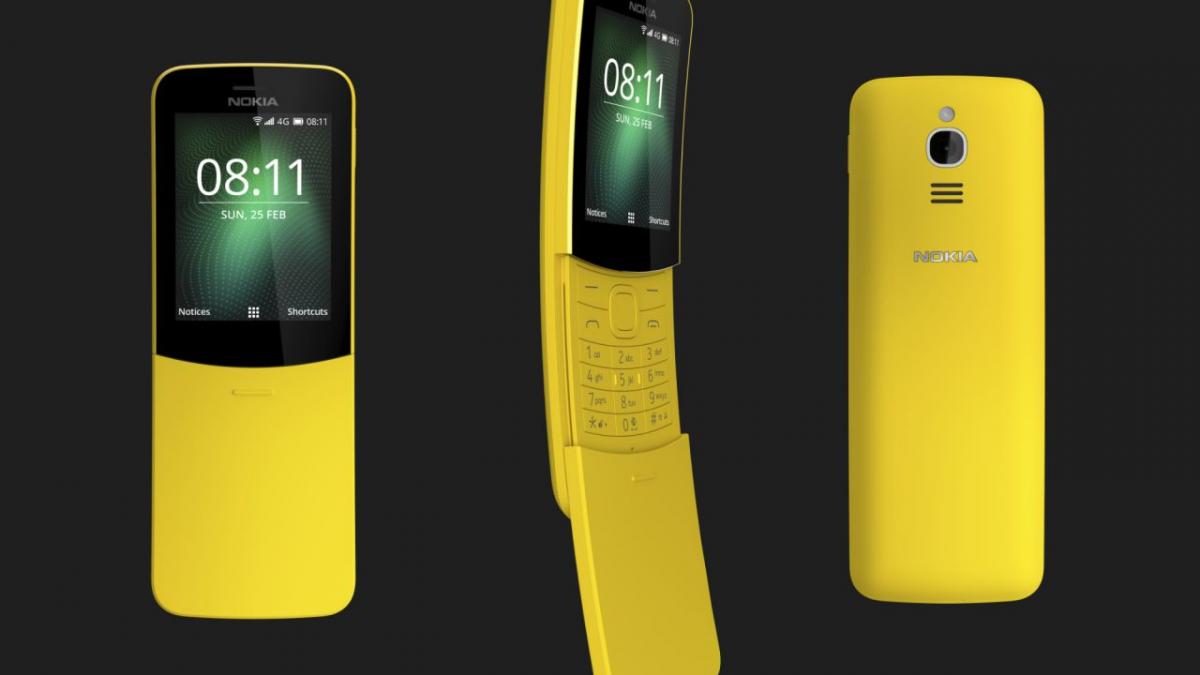 In India, Telcos are getting in on the act too. Reliance Jio Infocomm, who offer some great deals for feature phone and data packages, announced price drops in January which are expected to hit the incumbent providers hard - up to 30% average revenue per user, according to the India Times.
While price competition, data-bundling and tariff-wars are nothing new, the fact there's still movement in this area shows just how popular feature phones remain in the mobile ecosystem.
Most Popular Feature Phones
Let's take a look at the top 20 feature phones worldwide based on our Q1 data. We've included model, year of release, diagonal screen size and OS.
| Model | Year of Release | Screen Size | OS |
| --- | --- | --- | --- |
| Jio F90M | 2017 | 2.4 | KaiOS |
| LF-2403N | 2017 | 2.4 | KaiOS |
| Jio F61F | 2017 | 2.4 | KaiOS |
| Jio F81E | 2017 | 2.4 | KaiOS |
| Jio F30C | 2017 | 2.4 | KaiOS |
| Jio F50F | 2017 | 2.4 | KaiOS |
| Jio F41T | 2017 | 2.4 | KaiOS |
| Nokia 6230i | 2005 | 1.5 | Nokia OS |
| Nokia N70 | 2005 | 2.1 | Symbian |
| Nokia 6280 | 2005 | 2.2 | Nokia OS |
| Nokia E52 | 2009 | 2.42 | Symbian |
| Alcatel A207BG | 2015 | 1.8 | Other |
| ZTE Z233VL | 2016 | 2.8 | Other |
| Samsung SM-B311V | 2014 | 2 | Brew |
| Nokia E51 | 2008 | 2 | Symbian |
| Nokia 6120c | 2007 | 2 | Symbian |
| Nokia C2-01 | 2010 | 2 | Nokia OS |
| Sanyo PM-8200 | 2004 | 1.8 | Rex |
| Nokia C3-00 | 2010 | 2.4 | Nokia OS |
| Alcatel A205G | 2015 | 1.8 | Nucleus |
Feature Phone Operating System
KaiOS
KaiOS is a Linux based OS that seeks to bring "smartphone-like functionalities to affordable phones".
Offering a range of apps through the KaiStore, the most notable devices to run Kai are the revamped Nokia banana phone (8110) and the range of Jio/Lyf handsets leading the above table. Recently announced partnerships with the likes of Facebook, Twitter, Google, AT&T and T-Mobile ensure a healthy future for the FirefoxOS fork.
It's taken off in a big way in India, as the below stats on mobile OS usage confirms:
Nokia OS
Nokia are synonymous with feature phones. They're responsible for the first camera phone sold in the US, and also made headway in the areas of mobile TV and gaming.
Their latest OS version, dubbed Asha, is one of many variations they've used over the last two decades. "Nokia OS" can be considered an unbrella term for many variations, encompassing the entire family of Nokia mobile operating systems. Their more recent releases (they're now owned by Microsoft) have featured Windows or Android software.
Symbian
Originally conceived as an OS for the PDA variety of devices in the late 90's, Symbian accounted for 37.6% of all smart mobile devices sold in 2010. Apple were at a mere 15.7% that year.
However, the Android/iOS explosion hit the OS hard. As a result, Nokia, who were its primary supporters, stopped supporting Symbian development in 2014.
Brew
Brew is an ancronym for Binary Runtime Environment for Wireless - an application dev platform, created by Qualcomm. It's still used in some form by manufacturers such as Huawei, LG, Samsung and HTC.
Rex
Another acronym, REX is a Real-Time Executive Operating System.
Year of Release
The below chart shows the spread of different models of feature phones in our data, split by their "Year of Release".
When we looked at the traffic being driven by Year of Release, devices released in 2017 were hugely dominant - accounting for 88.3% of the total hits. Of this number, almost all traffic was from the range of Lyf/Jio devices mentioned above, which suggests a huge spike in feature phone usage in India.
Looking further back in time, devices released in 2005 performed strongly. It's the second highest Year of Release driving traffic in the data.
What this confirms is the longevity of certain Nokia handsets. The responsible devices are: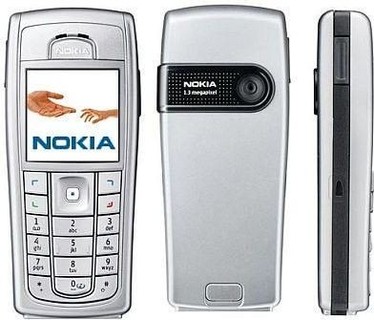 Nokia 6230i
Nokia N70
Nokia 6280
2018 could be an interesting year in the world of mobile. If, as many commentators have suggested, we've reached 'peak smartphone', could the major manufacturers be licking their wounds as the masses switch back to less feature-heavy (and less expensive) devices?
While it's unlikely the world will step back from the technological wonder that is the smartphone, we'll certainly be keeping an eye on the development, and possible resurgance of the humble feature phone.
Get Instant access to a DeviceAtlas Cloud trial
DeviceAtlas Cloud offer a great way to start detecting mobile device traffic to your site:
Optimize website content for mobile, tablet, and other devices
Boost website loading time and minimize page weight
Handle traffic from any device as you want
Get started with a DeviceAtlas Cloud trial today.
Get started