From February 26th until Thursday March 1st, the world of all-things-mobile had eyes firmly fixed on Barcelona for the 2018 Mobile World Congress, where "Industry leaders will gather, network, showcase, and exchange ideas".
That proved to be the case, as we had many interesting and diverse conversations with customers and industry leaders alike. The device landscape and challenges of managing increasing complexity were common topics - and how DeviceAtlas can help manage this was to the fore.
5G - Work Continues
The much-anticipated, but widely misunderstood 5th cellular generation, 5G, attracted plenty of comment and prediction at this year's Mobile World Congress. 
Previous cellular standards were generally created with mobile in mind, and additional uses were explored once the standards were set. With 5G, the industry is taking a more forward-looking approach, involving a wide range of industries and potential tech-uses in the early stages. This means companies such as Bosch, Volvo and Toyota have joined the European Telecommunication Standards Institute (ETSI), helping widen the scope of what the next generation of wireless communication can offer.
At MWC this year, the nod to forward-compatibility was clear. Huawei, who are now the world's third largest mobile device manufacturer, announced the world's first 5G chip, which they claim can offer a downlink speed of up to 2.3Gbps. CEO of Huawei Consumer Business Group Richard Yu said:
5G technology will underpin the next leap forward for our intelligent world, where people, vehicles, homes, and devices are fully connected, delivering new experiences, insights and capabilities.
While the future of the industry is a large part of the Mobile World Congress, no year would be complete without a range of device and accessories being showcased. 2018 was no different, and we got some hands-on experience with some of the most anticipated releases of the year so far.
Samsung Galaxy S9/Plus
Samsung's latest addition, which goes to market in March, features a 5.8inch screen, 6.2inch for the larger Plus. The main improvement is the camera, which now offers a variable aperture for better low-light performance, with the Plus sporting a second lense for even more photo-fun. There's also an improvement in slow-motion video recording, with the S9 offering 960 fps, up from the S8's 720 fps.
Answering a question we're not sure anyone ever asked, Samsung also introduced AR Emojis, whereby your face is transformed into an animated cartoon-style doppelganger. You can then edit features, such as hair, clothing and......let's move on.
Pleasing the masses, Samsung have chosen to keep the traditional 3.5mm headphone jack, laying down the gauntlet to Apple and other's somewhat controversial decision to remove the jack in favour of Bluetooth connectivity, or a Lightning adapter.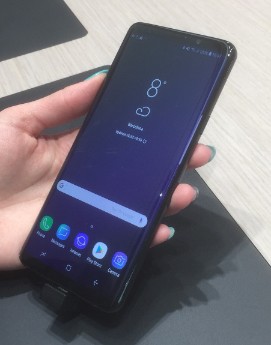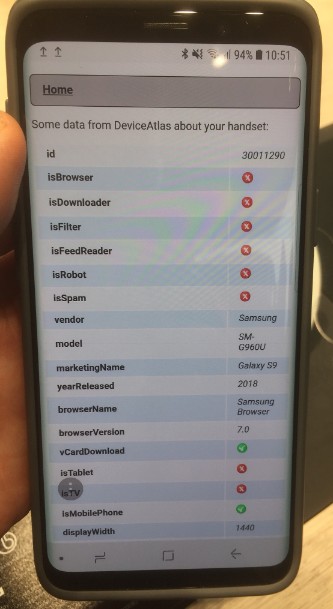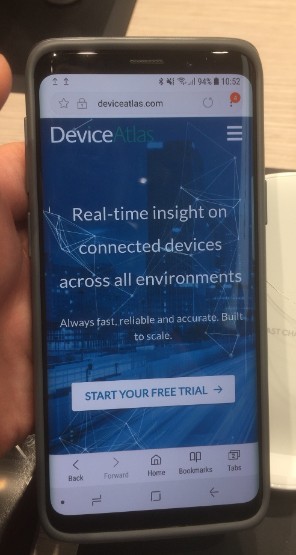 Nokia 8110 4G
Nokia are the kings of classic. 
At MWC18, we got to see another reboot of a 90's icon, the "Banana Phone", made famous by Keanu Reeves in The Matrix. It's refreshingly satisfying to answer and end a call with a physical action.
With 4GB of internal storage, and 512MB RAM, this phone isn't designed to appeal to heavy users, but it's more than a novelty. Running on KaiOS, part of the Firefox OS/Open Web family, this phone is aimed at those who prefer not to charge their phone every single day - it's claimed a single charge can last up to 20 days. There's also some decent app integration, with Facebook, Twitter and Google available.
It boasts an FM Radio, a feature often overlooked in today's data-hungry world.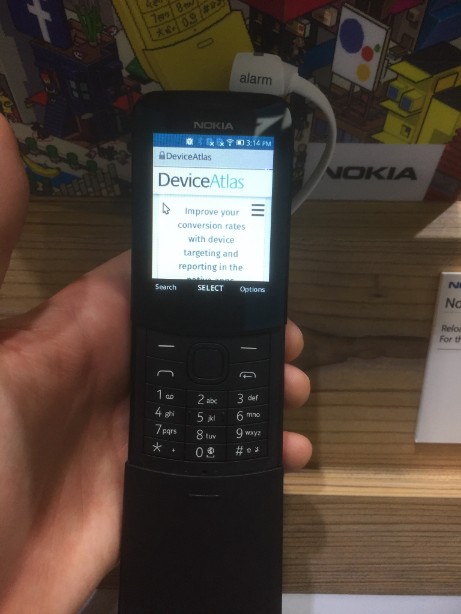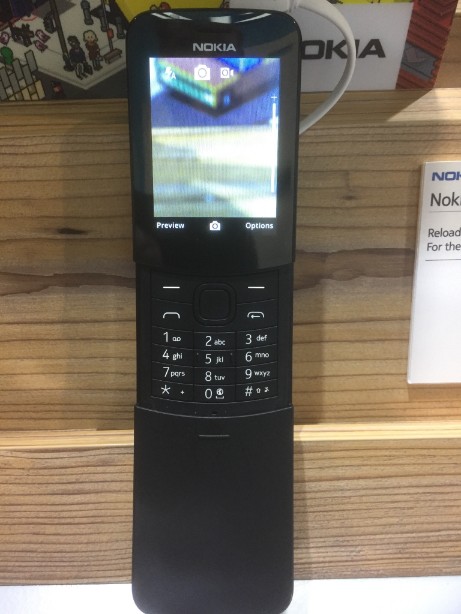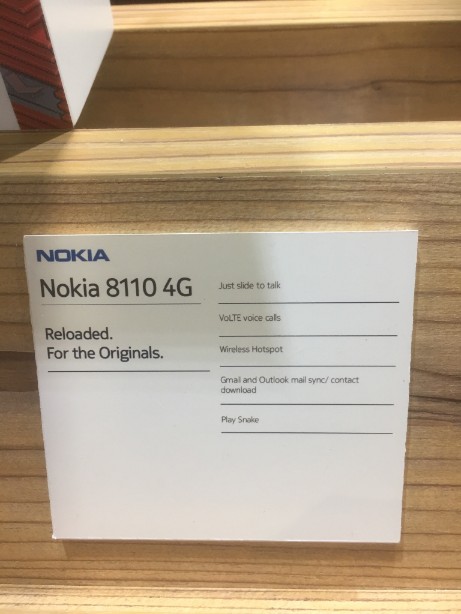 Huawei M5 Tablet
Huawei introduced their M5 Tablet range, and we got our hands on the smaller offering, the MediaPad M5 8.4-inch.
Strangely, both the 8.4 and 10.8 devices feature the same resolution, 2560 x 1600, making the pixel density on the smaller of the two a lot higher.
Running on Huawei's EMUI 8.0, basically a re-skinned Android 8 Oreo, the company claim there's 11 hours of video playback thanks to its 5,100mAh cell.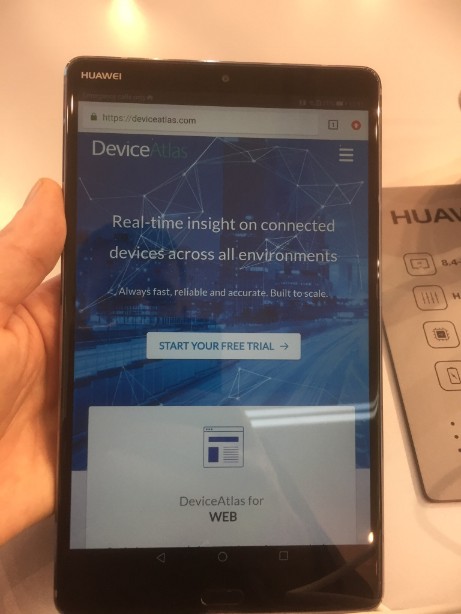 LG V30
The main difference between LG's V30 and its predecessor is AI integration - much of the main specifications remain unchanged, although RAM goes up to 6GB from 4, and there's a doubling of memory options (to 128/256GB). Great, but worthy of a relaunch?
So, how is Artificial Intelligence integrated into this new handset? It's all about the camera. When taking a snap, a third-party integration will attempt to understand the subject in frame, and select the best settings.
Interesting, but we're not sure if it's really AI or just some clever image recognition. Still, it's a slick looking device.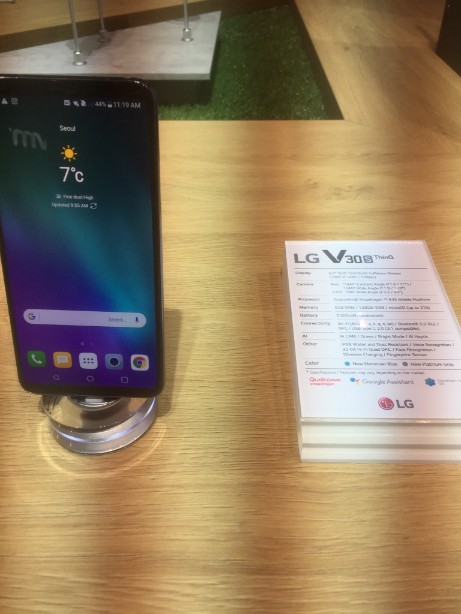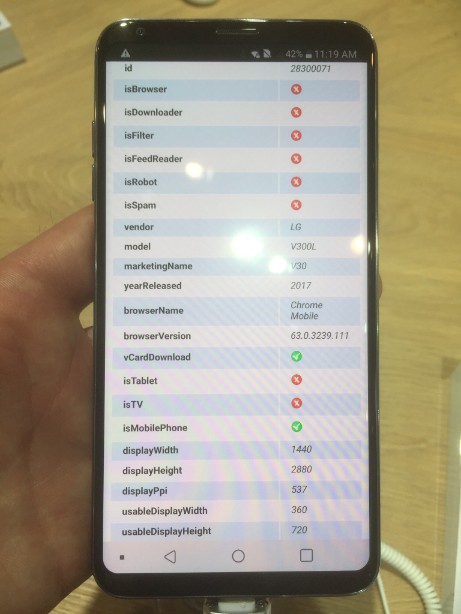 Sony EarDuo/XZ2
While phones take centre stage throughout the Mobile World Congress, it's also an opportunity for manufacturers to showcase their clever accessories and add-ons.
Sony, with their well cemented audio heritage, have created the Experia Ear Duo. With a RRP of $280, these open ear smart-buds attempt to to integrate audio into a listener's surroundings. Presumably a safety feature as much as an "audio enhancement", the benefits of being able to hear background noise are obvious - jogging, cycling or working in a dynamic environment where you need to be at least slightly aware of what's going on around you.
Sony jazz this feature up quite impressively:
The Spatial Acoustic Conductor, developed by Sony's in-house technology incubator Future Lab Program, allows the sound generated behind the ear by the unit ́s driver to be transmitted directly into the ear. The specially designed ring supporter surrounds the ear canal so your music can blend seamlessly with sounds from your environment.
What did impress us were the gesture control features, which allow the wearer to accept a call by nodding, and even skip tracks with a simple flick to the side.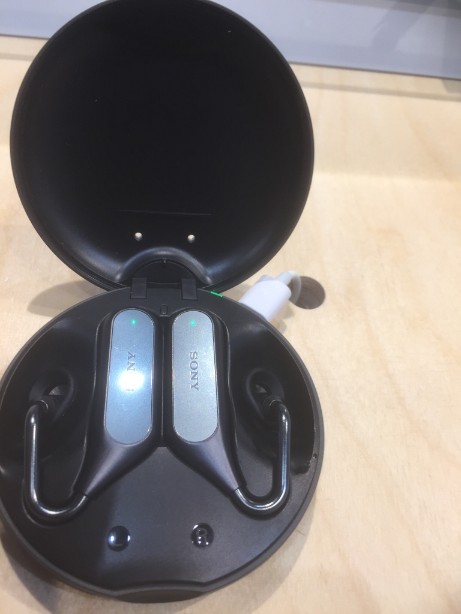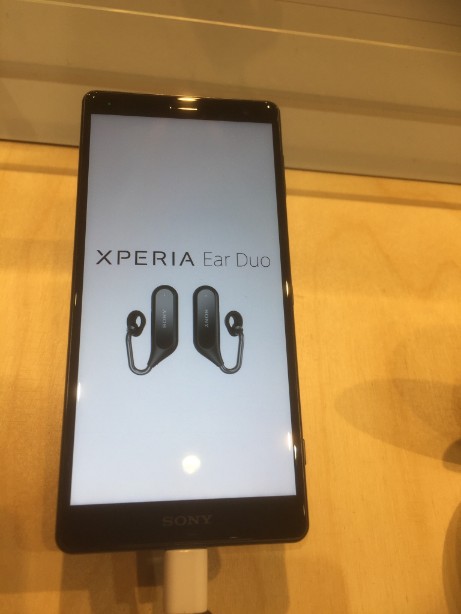 ZTE Dual Screen
Described in December by Techcrunch as "a fascinating mess", ZTE's dual-screen Axon M offers two 1080p 5.2-inch screens. The main benefit here is multi-tasking, with two apps running simultaneously.
While it looks rather elegant when perched on a display stand, once folded up and back in your pocket, both screens occupy the outside of the phone, meaning if fingerprints and smudges on an otherwise pristine screen annoy you, the ZTE Dual Screen is probably not for you.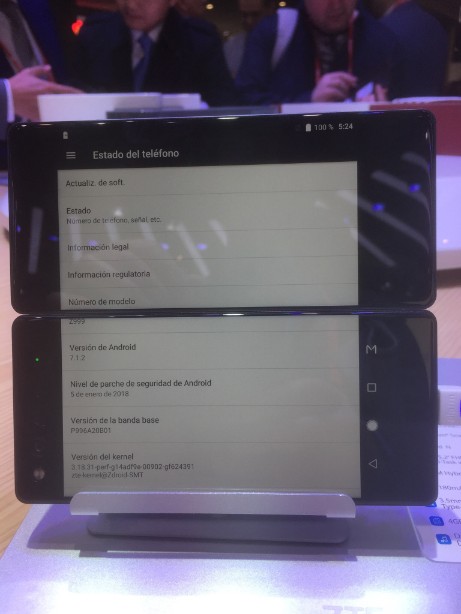 While it probably wasn't a landmark year for MWC, the event seems to be holding onto its role as the main event in the mobile industry's calendar.
That said, it's obvious that the main focus of this year's Congress were the plans and possibilities around 5G. Here's hoping 2018 will usher in a new wave of innovation, connectivity and inspiration!
Download the latest Mobile Report
Bringing you the latest developments on the global device landscape.
iOS v Android market share - Android wins in Sweden
The smartphone upgrade cycle visualized
The most common smartphone CPU/GPU/RAM and screen resolutions across the globe
All statistics represent the share of web traffic in selected countries based on mobile visits tracked by DeviceAtlas.
Get your copy >>