We're pleased to announce two new device properties have been added to the DeviceAtlas offering - 5G and eSIM.
Identifying 5G devices

As the hype continues to grow, smartphone manufacturers have jumped on the 5G bandwagon, to various degrees of success.
There are now plenty of 5G smartphones available to buy, despite the network infrastructure remaining elusive. In a few select locations, the latest wireless tech is up and running, enabling lightning-fast download speeds, perfect for ultra-high definition video and audio. Later this year, cloud gaming services hope to take advantage too.
The ability to identify when a 5G capable device is accessing your services is important. It allows you to offer the best experience to the user, whether that takes the form of high-quality video streaming or an almost-instantaneous feedback loop for gaming and interactive content.
While still in its infancy - only 0.02% of mobile web traffic in Q1 2019 was from a 5G-capable device - the use of the network technology is certain to increase once all the creases are ironed and manufacturers perfect their devices.
5G identification for Mobile Network Operators
Before rolling out 5G infrastructure, operators need to measure the distribution of 5G devices so they can decide when and where to do so.
Initial investment won't come cheap, and will begin in localised hotspots where the operator knows there is sufficient demand. We expect to see airports, convention centres and business hubs to first take the plunge.
Naturally, the growth in availability of 5G networks will drive adoption too, but in a classic chicken/egg situation, knowledge of demand will also drive investment.
Identifying 5G devices will also benefit performance measurement services, who need to know the maximum speeds a device can support when reporting on performance.
It's worth noting the complexity involved in rolling out a fully-functional 5G network, however. The hype surrounding it has often skipped over the details, such as the relative weakness of signal strength which makes walls, trees and even the human body potential barriers to reception. Operators will require many, many more cellular base stations to mitigate these limitations, potentially slowing the rollout even further.
Detecting eSIM devices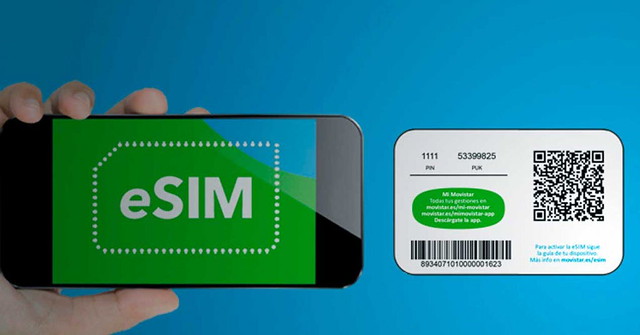 This addition is an update to our previous "SIM Slots" property, which didn't include embedded eSIMs. Now, virtual SIMs are identifiable too.
Having more than one phone number attached to a single device is a useful feature for many users. It allows a personal number to be kept separate from a work phone, and also enables users to take advantage of different tariffs and price plans when looking for the best value. This same logic applies to companies supplying handsets and plans to their employees.
For regular travellers, it also adds the convenience of using the same phone in multiple countries, and not having to register a new SIM card for each journey abroad.
The latest iPhones (XR, XS and XS Max) offer eSIM instead of two physical ones. This allows the same flexibility for users who would previously have used two individual SIM cards.
Identifying these users can give you a good indication of spending power, enhancing the effectiveness of ad-targeting.
Dual-SIM devices are currently most popular in India, where 66.61% of all mobile web traffic was from such a device in 2018. They're also popular in Indonesia (65.81%), Egypt (51.72%) and Ukraine (55.22%). The introduction of eSIMs in popular flagship models could result in a higher percentage of use in the rest of the world, too.
Images sourced from Flickr: portal gda and ArsTechnica .
Get Instant access to a DeviceAtlas Cloud trial
DeviceAtlas Cloud offer a great way to start detecting mobile device traffic to your site:
Optimize website content for mobile, tablet, and other devices
Boost website loading time and minimize page weight
Handle traffic from any device as you want
Get started with a DeviceAtlas Cloud trial today.
Get started