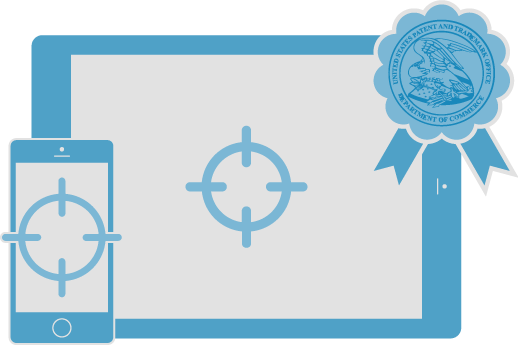 With so many devices connected to the internet most companies have understood the need for a reliable way to determine what devices their customers are using. However, not all businesses have a full understanding of what is possible with a device detection solution. Here are some of the less obvious ways to use the knowledge of visiting devices which you may also consider in your business.
Differentiating between mobile, tablet and desktop visitors to serve optimized experiences is arguably one of the most common uses for device detection which many companies apply either in the form of an RESS or Adaptive Web Design. However this is a rather basic usage which does not exhaust all options.
The more you know about your visitors, the more fine-grained experience you can offer them to maximize pages per session, time spent on site, user engagement, form submissions, and eventually – sales. You may also consider optimizing other aspects of your online presence using device detection, such as the amount of bandwidth used.
1. Detecting bots and crawlers for optimizing bandwidth usage, ad delivery, and web analytics
According to the recently published Mobile Web Intelligence Report, up to 48% of your web traffic may be generated by bots and crawlers. There are at least three troubling aspects related to this finding:
Companies waste bandwidth by serving all content to all bots
Reporting on ad campaigns may be inaccurate if bots are not filtered out
Web analytics tools may report inaccurately if bots are not filtered out
One of the less known but viable ways of using device detection is for dealing with the above issues related to non-human traffic.
You can create a set of rules to identify bots that should be allowed to index all content, such as Google, or Bing search bots. Other bots may be served a stripped-down version of the website or blocked. This will help to reduce the amount of bandwidth and dramatically improve accuracy of reporting on ad campaigns and all web traffic.
2. VoLTE detection for rolling out infrastructure upgrades
In the telco environment, identification of certain device characteristics can be used to craft tailored offers or to drive desired behaviour. A good example is detecting devices with VoLTE support to speed up VoLTE roll-out.
For wireless operators, phasing out voice services based on 2G infrastructure generally means a simpler, more cost effective network. While LTE-based calls are generally possible via the VoLTE protocol, not all devices support it making it a difficult service to market. At the same time LTE networks are growing rapidly in most countries. For example in South Korea the coverage was at 97% in 2016, according to Open Signal.
Companies in the telco environment can implement device data to verify whether a device is VoLTE-enabled or not. In case of DeviceAtlas, this is possible due to the fact that all device data is indexed by TAC (in partnership with the GSMA). Devices detected as VoLTE-capable can get targeted text messages offering switching to VoLTE services for voice calls which can expedite the process of rolling out VoLTE.
3. Building truly personalized experiences (adaptive content)
Adaptive content is one of the most recent buzzwords in the marketing world. The concept, as described by Content Marketing Institute, boils down to "content that can, at each instance of use, change (adapt) – not just in appearance but in substance – based on a number of factors."
According to the CMI, the factors affecting adaptive content include: device (OS, device type, screen resolution), context (time, location), and person (age, gender, language). Adaptive content in this definition goes beyond Responsive Web Design which, in its "classic" form, can deal with only one of these factors – the screen resolution. RWD only changes cosmetically, not adaptively, CMI concludes.
A truly adaptive experience as described above is possible but it requires meeting some technical requirements. First and foremost, businesses must have a sound understanding of all characteristics of user devices.
To be able to make your content adaptive, it is essential to implement a device detection solution in all aspects of your web presence. Also you need to make sure that all third-party marketing and analytics platforms you use are excellent in terms of identifying user devices and offering granular targeting and reporting at device level.
4. Mobile network identification
Another little known example of using device detection is identifying which mobile operator (carrier) the device is using to connect to the web. DeviceAtlas offers this capability as part of the locally installed API. The identification includes the operator, network brand, MCC (Mobile Country Code), MNC (Mobile Network Code), country code and network type (MNO, MVNO, Proxy).
Mobile Network ID can be used for a variety of reasons. For example, the sales and marketing department can use network identification for crafting offers targeted at a competing network's customers offering them a switch.
5. Optimizing website effects for non-touch devices
Device detection can help you adjust the user experience on your website by selecting the right website components that work and look great on the user's device. At the same time, those website elements that won't work or look great may not be loaded at all. This technique is often combined with Responsive Web Design which is known as RESS (Responsive web design with Server-Side elements).
For example, on the DeviceAtlas home page we included five hero photos. There is one default hero photo and four other photos which change when the mouse hovers over a button. Of course this effect can't work on touchscreen devices because there is no mouse interface.
Therefore there's no point in sending five images to mobile and tablet users, when they can view only one of them. It would unnecessarily increase page weight and waste bandwidth. You can optimize the way this effect works by detecting touchscreen interface using device detection. Here's a short guide explaining how to solve this problem in four steps.
6. Bandwidth and connectivity detection
While LTE coverage is growing in every country, smartphone users still suffer from various bandwidth problems. These issues are not just slow connectivity but, more importantly, a limited amount of data that can be downloaded during a given period. When the data allowance is depleted, users deal with data throttling (intentional slowing of internet connection by the mobile carrier) and increased charges per MB.
Website owners must take into consideration the fact that bandwidth problems affect web performance similarly to CPU and screen size constraints. Device detection can help you deal with these issues through connectivity detection which helps determine whether the user has good connectivity or not. Based on this knowledge you can apply the following measures:
Not load background videos
Disable auto-play for videos
Disable bandwidth-heavy scripts and trackers
Optimize heavy images
Not load some selected images
Get started with a local device detection trial
DeviceAtlas is a high-speed device detection solution used by some of the largest companies in the online space to:
Optimize UX and conversion rate on mobile
Boost web performance
Target ads and analyze web traffic
Enable App analytics and advertising insights
Get started with a locally-installed trial to test DeviceAtlas at no cost.