From on-demand video to live-streaming and widespread usage on mobile devices, the sheer scale of growth of video has been breathtaking. All this growth has created a massive opportunity for marketers and their technology partners to deliver compelling and engaging video content to their audiences in a variety of video advertising formats. This post considers some of the implications that the device itself has on video and video advertising.
How big is video?
Video as an online trend is not new, but there is no doubt that video consumption on the web  has skyrocketed. Time spent watching video is growing rapidly.  So quickly that Facebook's Mark Zuckerberg considers video as a "megatrend" in the same vein as mobile and sees the future of the social media giant being dominated by video as soon as 2020.
Consider the following numbers to get an idea of just how big video has become:
Not only is video consumption big, major players are doubling down on their investments in long-form video:
What's fueling video growth?
Some of the reasons for this explosive growth include:
The smartphone revolution
Smartphone ownership is now widespread in many parts of the world, and devices are now available at a range of different price points.
Improved cellular networks
Since the emergence of 3G, 4G and now 5G network bandwidth availability has increased on cellular networks enabling increased video consumption
Cheaper data plans
Data plans have become more affordable in most markets and what was the preserve of the business community in the early 2000s is now accessible to all.
Availability of Video 
Video platforms for sharing and consuming video have mushroomed along with their audiences - platforms like YouTube, Vimeo, and Twitch have monthly audiences in the hundreds of millions.
Video Advertising
Programmatic video advertising is ramping in line with this growth in video consumption. Video ad spend is growing so strongly that US companies are set to spend $135 billion on online video in 2017 (Magisto).  That's about 10 times more than E-marketer predicted video ad spend to be worth in 2017 ($13 billion).  Video advertising spend has now eclipsed spend on banner ads for the first time, according to research of IAB and PwC in the UK. Whichever way you look at it, video is big business. The vast bulk of this video advertising is being served on programmatic networks.
The Video Advertising Opportunity
There is ample evidence that engagement with the video format is high.  Higher engagement rates and the continued shift away from linear TV (especially of younger demographics) has led to to an increase in mobile video ad spending. Marketing budgets are following this shift to digital video where targeting and completion rates can be higher: 
However, the undoubted potential that video offers to marketers and advertisers trying to reach their audiences can only be attained by delivering frictionless video delivery, especially on the mobile channel.  
Getting Video Advertising right
For video advertising technology players, getting it right on mobile requires an accurate knowledge of the device you are addressing. Given the additional costs of serving video in terms of bandwidth, and the actual production costs of the content, you really don't want to serve video to a device that can not play it. In terms of technical delivery, you need to know if the device is a mobile, tablet or desktop class device as well as other device capabilities such as screen size, resolution, OS and OS version and multimedia capabilities in order to guarantee that the creative will work from a technical perspective and is contextually targeted for mobile devices.
You'll also want to ensure that the video is appropriately optimized for the context and connectivity that the user is experiencing at the moment they engage with the content. Users connecting on lower bandwidths will be harder to reach if you are serving a HD resolution video over a narrow pipe. But it's not just the connectivity that's the issue. Less powerful devices may struggle even with good connectivity. User Experience is paramount. How many times have you abandoned a loading spinner? Industry averages for load times of video ads on mobile are over 5 seconds. The resulting abandonment rates equates to a lot of lost opportunity and revenues.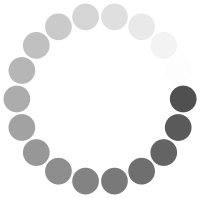 Key content delivery decisions can be made upfront and in real time if you can accurately determine the device via server side device detection. This approach works by parsing the user agent in the web environment or the make/model string in the native app environment  to identify the device and return any number of device characteristics that you might need to inform your content delivery and targeting strategy.  Of course this needs to be done in real-time with highly accuracy rates.  Many specialist video advertising players use this technique to give their platforms a competitive advantage in terms of reach as well as targeting ability. Read more about how leading video ad platfroms like SpotX and Tremor Video are doing this here and here.
Getting video advertising right requires a combination of great user experience, device targeting, instant loading as well as the all important ad creative. The best ad platforms will be able to offer the kind of sophisticated device targeting on mobile to both web and native app channels.
Add device awareness to your platform
All advertising solutions need a high-speed, accurate, low server footprint solution to detect devices. For this purpose you can use DeviceAtlas device detection available as a locally-deployed solution.