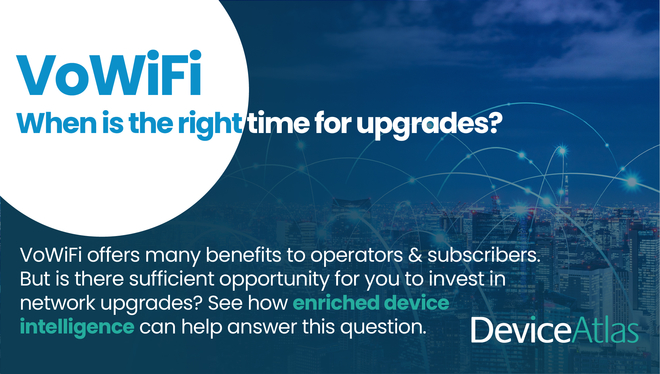 From addressing unexpected high levels of demand, to negotiating increased competition, and accelerating technological developments, the Mobile Network Operator (MNO) ecosystem is a dynamic and challenging place. This, coupled with high consumer expectations and changing behavior, means that MNOs and service providers must continue to enhance their offering, while maintaining high quality of service (QoS).
As a result, effective network optimization, planning and analysis is crucial. One network optimization opportunity that is being widely discussed is VoWiFi.
VoWiFi offers many benefits to the MNO ecosystem and subscribers. Below, we take a look at these benefits and how operators can identify the level of opportunity within their own network. But first, a brief high-level explanation of VoWiFi.
What is VoWiFi?
The term VoWiFi is short for Voice over Wi-Fi or Voice over Wireless Fidelity. Briefly, VoWiFi refers to the delivery of MNO telephony services on Wi-Fi connected mobile devices. Complimentary to VoLTE (Voice over LTE/Long Term Evolution), VoWiFi uses VoIP (Voice over IP) technology.
The GSMA describes VoWiFi as "Voice over EPC-integrated Wi-Fi as specified in [PRD-IR.51]", more details can be accessed on their website, here.
The seamless transition between cellular networks and WiFi hotspots, enabled by VoWiFi, offers many benefits to both subscriber and network operator.
Key Subscriber Benefits
Reduced Indoor Mobile Blackspots
Despite an increase in overall coverage, changing consumer habits and modern energy efficient building materials, means that subscribers continue to experience and be irritated by indoor mobile blackspots.
A key benefit of VoWiFi is that service can continue seamlessly when users, with VoWiFi capable devices, enter mobile blackspots that have WiFi access. Similarly, service can continue seamlessly as the users exit WiFi range and gain cellular access.
With WiFi access continuing to grow rapidly, combined with the increase in VoWiFi capable devices, it is expected that less and less MNO subscribers will experience the frustration of indoor mobile blackspots.
The consumer's increased reliance on mobile devices and connectivity has resulted in greater expectations from service providers.
VoWiFi can be leveraged to better align QoS with subscriber expectation in many ways, including:
Subscribers can experience improved call quality as WiFi connectivity can speed up data transfer;
Subscribers with non-VoWiFi capable devices can benefit from enhanced QoS as a result of reduced cellular congestion;
Subscribers can experience less connectivity issues while in transit as WiFi access is increasingly common in transportation; and
Subscribers, in certain cases, can continue to make calls even if there is no mobile signal available.
Ultimately, VoWiFi helps operators deliver these subscriber benefits, and more, by enabling enhancements in network performance. At the same time, VoWiFi also provides many benefits to operators.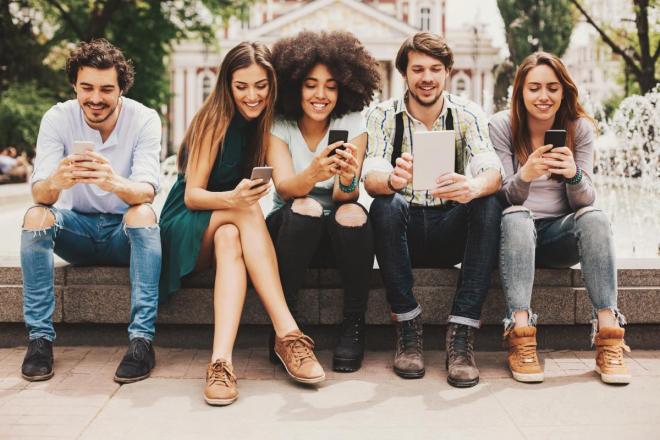 Key Operator Benefits
Reduced Churn / Increased Loyalty
The key subscriber benefits noted above relate to network performance improvements. Those benefits delivered will have a positive impact on subscriber satisfaction and, therefore, loyalty and churn rates. Ericsson ConsumerLab research notes that "network performance, especially extended coverage, is the principle driver behind subscribers' loyalty towards mobile operators."
Reduced subscriber churn and increased loyalty will have obvious financial benefits for operators.
Extend Coverage Quickly And Cost Effectively
Statista predicts that there will be 549,000,000 public Wi-Fi hotspots worldwide in 2022. VoWiFi enables expansion into this massive network of hotspots, in addition to home and office WiFi hotspots. This represents a valuable opportunity for mobile operators to significantly and rapidly increase coverage.
Also, this method of expansion is cost effective compared to alternative methods to extend coverage to a similar extent, e.g. adding femtocells and additional cell towers, etc.
VoWiFi can provide many opportunities for operators to optimize their network. For example, VoWiFi enables mobile operators to offload capacity to WiFi networks, and as a result, operators can choose to make spectrum or capacity savings, which may be significant. Deloitte noted, referencing FierceWireless, that:
"a US carrier with 15 percent VoWiFi penetration and a national footprint could enjoy spectrum and capacity savings per year of approaching half a billion dollars", source.
While there are many network optimization opportunities, there are many barriers too. A key barrier relates to devices. Deloitte, in 2016, highlighted that, in the short term, devices may be a barrier for VoWiFi uptake as VoWiFi support varies by handset. 
However, enriched device intelligence, from Device Map, can now be used to measure the proportion of subscriber devices that support VoWiFi and, as a result, improve timing decisions on network upgrades to maximise ROI.
Device Map – Enriched Device Intelligence To Assess VoWiFi Opportunities
Device Map, developed in partnership with the GSMA, is the authoritative source of device intelligence for the mobile ecosystem.
Device Map combines the GSMA issued TAC with detailed device capabilities, including VoWiFi support, to deliver rich device insights that enable MNOs and service providers to make more informed business decisions.
Similarly, Device Map's VoWiFi property can be integrated into analytics platforms serving MNOs, to add an additional high-value data layer.
By gaining insight into subscriber devices that support VoWiFi, operators can for example:
Assess VoWiFi device penetration, geographically or on a network level, to inform timing of upgrades;
Provision specific tariffs or offers to subscribers that have devices that are VoWiFi capable; and
Identify network traffic that uses non-VoWiFi capable devices to help assess, plan and deliver a desired outcome (e.g. encourage these users to upgrade their device or download an app that will supplement a VoWiFi rollout strategy).
Ultimately, VoWiFi represents a considerable network enhancement opportunity that can be delivered relatively quickly and cost effectively, which can result in considerable value for both operator and subscriber. And when combined with Device Map data, which includes insights into a device's VoWiFi, VoLTE & WiFi capabilities, traffic insight and business intelligence can be enhanced. As a result, more informed strategic decisions can be made to help deliver maximum ROI for operators in the mobile ecosystem.
Learn more about Device Map and get a data sample, here.