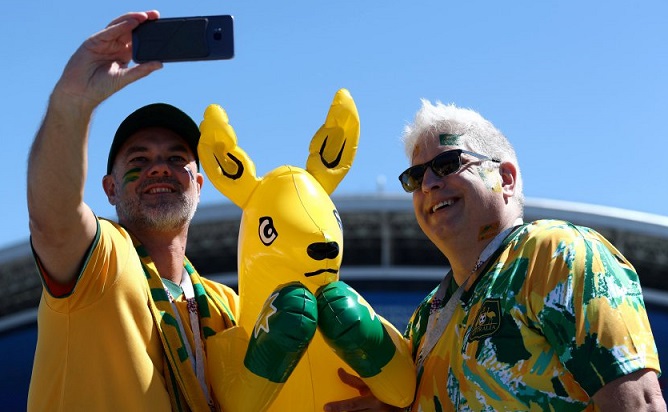 With smartphone penetration of over 83%, the Australian market is a strong indicator of global mobile trends.
The most used smartphones in Australia
The iPhone 6 lost its title as the most used smartphone in Australia near the end of 2017, halving its share of web traffic in our data. The new leader, the iPhone 7, increased from 8.4% in 2017 to 10.64% in Q1 2018.
The Samsung Galaxy S7 remains the most popular Android device in Australia, despite losing around 0.7% of its share. The S8 with 5.13% is close behind, increasing on its 2017 share of 1.6%.
The iPhone 8 Plus makes the top ten with 3.27% traffic share, with the iPhone X not too far behind on 3.17%. You can view additional devices and insights in our Data Explorer.
| Country | Position | Phone model | Traffic Share |
| --- | --- | --- | --- |
| Australia | 1 | iPhone 7 | 10.64% |
| Australia | 2 | iPhone 6S | 8.09% |
| Australia | 3 | iPhone 6 | 7.98% |
| Australia | 4 | iPhone 7 Plus | 6.74% |
| Australia | 5 | Samsung Galaxy S7 | 6.12% |
| Australia | 6 | Samsung Galaxy S8 | 5.13% |
| Australia | 7 | iPhone SE | 4.31% |
| Australia | 8 | Samsung Galaxy S5 | 3.81% |
| Australia | 9 | iPhone 6S Plus | 3.3% |
| Australia | 10 | iPhone 8 Plus | 3.27% |
Apple is the most popular vendor in Australia
Given the chart above, it's no surprise to see Apple is the most popular smartphone vendor in Australia.
The most popular mobile operating system in Australia is iOS
Again, a predictable win for iOS in the operating system battle, with Android a fair distance behind. Windows is clinging on for dear life as it approaches its event horizon.
RIM and Linux make the data, but their share of web traffic is tiny - 0.02% and 0.01% respectively. It's not a very diverse OS landscape in Australia.
Looking at OS versions in our Data Explorer, we see the usual list of iOS and Android versions, with a fairly even spread across the data.
iOS 11.2, released in December 2017, is the most common across all devices, with Android 7 (Nougat) he most common Android version, almost two years since its release.
The most common screen resolution is 750x1334
With the top four most popular smartphones in Australia being Apple devices, it follows that the most common screen resolution is 750x1334.
1080x1920, the second most common resolution, includes a huge variety of (mostly) Android devices. The Huawei P8, HTC One M9, Motorola Moto G4, numerous Sony Xperia and Samsung Galaxy devices are joined in this list by the Apple iPhone 6 Plus and 6S Plus.
The most popular mobile browser is Safari
As the default, pre-installed browser on iOS devices, Safari wins this round with 56.1% of total web traffic in our data.
Chrome Mobile and Samsung Browser also have a healthy share, before a huge dropoff leads us to Firefox, Opera, IE Mobile, Edge and Android Browser.
Safari 11 is the most recent update, but versions of Chrome Mobile aren't being updated as diligently in Australia.
Get Instant access to a DeviceAtlas Cloud trial
DeviceAtlas Cloud offer a great way to start detecting mobile device traffic to your site:
Optimize website content for mobile, tablet, and other devices
Boost website loading time and minimize page weight
Handle traffic from any device as you want
Get started with a DeviceAtlas Cloud trial today.