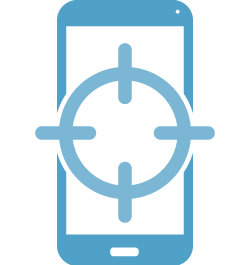 Using an accurate device detection solution is crucial for all businesses working in the online space. If done right, it allows you to accurately target advertising, optimize web content and analyse web traffic to maximize revenues from online sources. But to get device detection right you need a reliable, fast and accurate method which is hard to build on your own.
Before switching to DeviceAtlas, many companies have tried to build a home-grown device detection mechanism and stumbled upon issues which made it a costly, ineffective and inaccurate solution.
While a home-grown solution may work in some limited cases, it's unlikely that it will solve the problem for good. Here's why some device detection methods will struggle in terms of accuracy, speed of detection and the scope of device characteristics that can be identified.
1. User Agent strings are hard to analyse
Most web design professionals are aware of the fact that the User-Agent (UA) string is the default way for the browser (and the device) to introduce itself when requesting online content from the web server. This is the goal of UAs as defined in the HTTP standard.
The trouble is that the UA strings aren't consistent in terms of their structure. They contain a lot of keywords, many of which are not related to the browser or the device. Browser makers include them just to make sure that the user is not blocked from accessing certain websites, which was a common practice in the 1990s. For example, most UA strings start with the word "Mozilla" even though they have nothing to do with Mozilla's browser.
2. Updating device data is extremely time-consuming
There are thousands of new phones and tablets released every year. While OS fragmentation is now limited to just three options (iOS, Android and Windows), the landscape is still fragmented in terms of screen sizes, screen resolutions, mobile browsers, connectivity levels, and hardware capabilities.
Of course, web-enabled devices are not just phones, tablets and desktops. Have a look at this article where we analyse device categories which have browsers and therefore they can be identified using a device detection platform.
Making sure that your device database is regularly updated with all new devices, including their User-Agent strings and all device characteristics, is an extremely time-consuming effort. And even if you do, some "mis-detections" will happen inevitably when new devices become widely popular overnight.
3. New UAs hit the market very quickly
Once a new User-Agent string hits the market, you must react really quickly to make sure that it is accurately detected. Otherwise you risk that your web optimization, analytics or ad targeting solution just won't work properly until the new UAs get updated. The margin of error in terms of detecting new devices must be as low as possible, especially if the product offers device targeting to its users, such as an ad server or an analytics platform. A device detection solution which isn't based on the most up-to-date device data will affect the accuracy of reporting.
How quickly does it happen? For example, the newly released Huawei Honor 8, a solid, inexpensive Android mid-ranger, was announced on July 11 and started shipping on July 19, just a week later.
A home-grown device detection solution may rely on server logs in order to identify new UA strings. Once spotted, they get added to the database. However this means that some portion of traffic won't be detected until you come across some UAs and the update is made. Thus, it would be ideal to establish partnerships or acquire up-to-date data sources for this purpose.
4. Some aspects of device detection can't be done by parsing UAs
If you've ever come across User-Agent strings used by Apple devices, you may have noticed that the information about the device name is simply missing. This means that a User-Agent parser is unable to recognize the device using just the information in the UA. A more sophisticated method is necessary.
In the case of DeviceAtlas, a dedicated JavaScript-based client-side component makes it possible to detect some of the device features which aren't available through analysing the User-Agent string. It can be used to detect Apple devices, including iPhone 6 and 6S and a number of client-side properties such as cookie support, screen orientation, or aspect ratio.
Simple UA parsing also won't work to detect connectivity level (WiFi, 3G, etc.) and the name of the ID of the mobile carrier used to access online content. DeviceAtlas comes with dedicated solutions for both of these issues, including connectivity analyser module and "Carrier ID" offering available in the Enterprise Licence through the partnership with Digital Element.
Get started with a local device detection trial
DeviceAtlas is a high-speed device detection solution used by some of the largest companies in the online space to:
Optimize UX and conversion rate on mobile
Boost web performance
Target ads and analyze web traffic
Enable App analytics and advertising insights
Get started with a locally-installed trial to test DeviceAtlas at no cost.