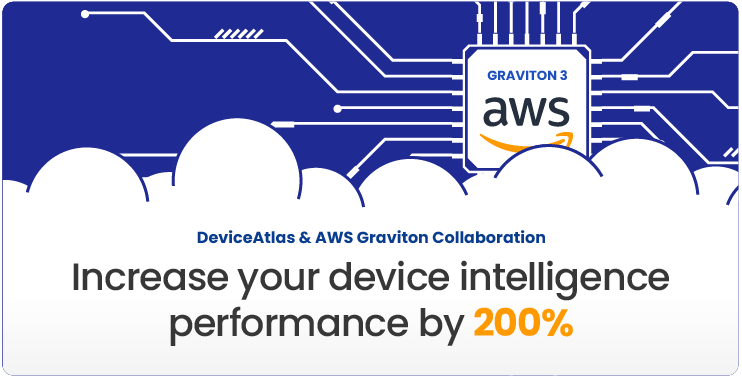 We were delighted to recently collaborate with AWS on an article about the impact of Graviton3 on price and performance optimization within the AdTech industry. Given DeviceAtlas's role in the OpenRTB space, this is very topical for both us and our customers.
Device Intelligence Performance
Upon testing Graviton3, it was discovered that device intelligence performance increased by 200%, and with 230% less cost. Within the programmatic advertising space, an industry so heavily reliant on speed and performance working together simultaneously, where hundreds of billions of ad impressions can be bought and sold in a given day, this level of improved optimization is game changing.
Managing hardware costs is a central concern for AdTech businesses; they require cost-effective solutions to process vast numbers of requests in real-time, or risk losing out on business opportunities.
Many of our customers run their businesses on AWS, therefore this was a great opportunity to work with Amazon and optimize DeviceAtlas to fully utilize the performance advantage of the latest AWS Graviton processor family.
Click here to read the full article.