We're delighted to announce that DeviceAtlas won the IHS Markit Innovation Award at the Mobile World Congress 2017 in Barcelona. The awards ceremony took place during the ShowStoppers event before the show on Sunday 26 February.
DeviceAtlas' innovation recognized
We're happy to join several big players in their industries whose achievements were also recognized by IHS Markit, a leader in the analytics space. Other winners of this year's awards were, for example, Vuzix, in the Mobile Accessory category, Hewlett-Packard in the Mobile Device & Computing category, and Intel in the Smart Home category.
IHS Markit are leading providers of critical information, analytics and other solutions for the major industries and markets that drive economies worldwide.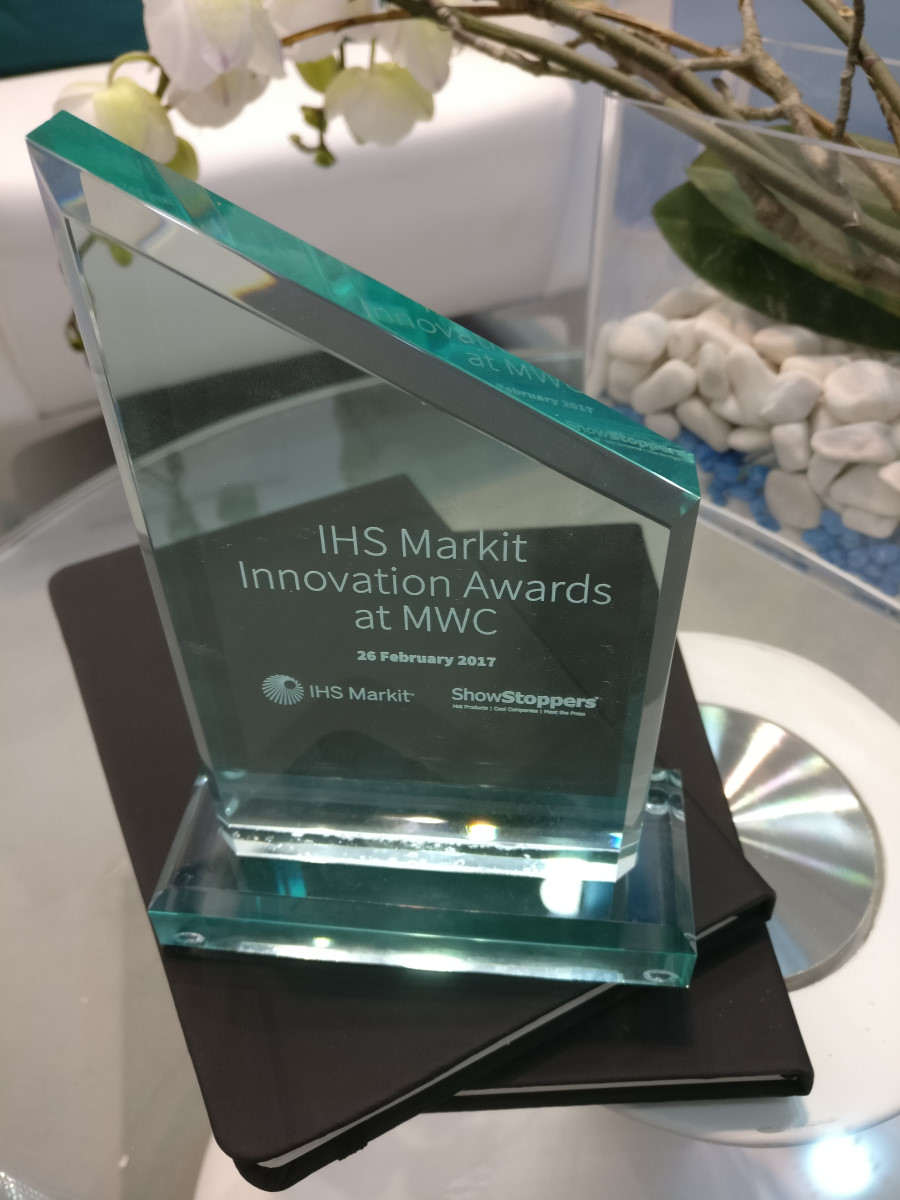 DeviceAtlas won the IHS Markit award in the Apps, Platforms & Software category due to our game-changing approach to device intelligence which is available across the whole 'connected' spectrum, including the web, mobile operator, and now also the native apps environment. DeviceAtlas is the only device data solution that is indexed for all connected environments providing a consistent, holistic view of device usage across multiple environments.
You can now integrate DeviceAtlas to better understand your app's audience at the device level. This insight is typically used for:
App analytics and Business Intelligence
Improved app monetization
Device targeting for in-app purchases and in-app advertising
Learn more about the new DeviceAtlas for Apps product.
Join us at MWC 2017
DeviceAtlas is exhibiting at the world's largest mobile technology tradeshow in Barcelona. Be sure to join us at our stand at Hall 8.1 D11 to have a quick chat about device intelligence.