"The day after implementing DeviceAtlas, we saw a 16 % increase in overall bid rate…and an 18 % increase in revenue".
Michael Martone, Director of MFX Engineering at MobileFuse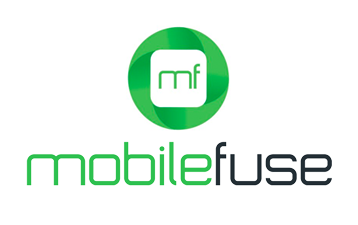 100

%

Traffic cross-checked by DeviceAtlas
Headquarters:
New Jersey, USA
Industry:
Marketing and Advertising
Specialties:
Online advertising, real-time bidding, behavioral targeting
Background
Founded in 2009 with a focus on mobile advertising, MobileFuse has grown into a company of advertising experts. They combine data, creative, direct publishers, moments, and insights to influence consumers for their clients. Their advertising exchange prides itself on providing transparent and brand safe in-app video, in-app display, and CTV inventory. MobileFuse allows programmatic audience specific targeting via both 1st party and 3rd party data to ensure their client's messages reaches the intended targets every time.
Data plays an integral role in allowing MobileFuse to carry out their product offering. However, their in house, open source solution for device intelligence became cumbersome and unreliable, resulting in some client dissatisfaction. MobileFuse realized, in order to provide the best value for their clients, they needed to look elsewhere.
Challenge
MobileFuse's exchange provides quality, reliable CTV inventory, easily accessible through OpenRTB integrations. They work alongside selected agencies and DSPs to provide direct-to-publisher and brand-safe inventory on the open exchange. In early 2021 however their in-house User Agent string detection solution was no longer capturing the long tail of CTV devices. Coupled with this they had experienced a certain level of client dissatisfaction as they were experiencing discrepancies between their data and that of their client's own solutions. Michael Martone, Director of MFX Engineering (MobileFuse Exchange) explains:

"...it became vitally important for us to find a way to… get on the same page essentially in terms of that sort of UA detection."

The in-house device detection solution was also becoming unmanageable with the number of new devices created every day.
"We found that as we encountered new CTV devices, we would have to add new string matching logic to capture that." "We realized it would be a continually ongoing journey to try to capture all of that and maybe not even capture all of that perfectly depending on the different versions of these devices as well."
MobileFuse sought an alternative solution to their device intelligence challenges, to ensure client satisfaction, accuracy of data, and to make sure there were no issues moving forward.
Solution
After exploring several device detection and intelligence vendors, MobileFuse chose to partner with DeviceAtlas. As DeviceAtlas was the device intelligence solution for many of their biggest bidders downstream, Michael states that MobileFuse realized it could ensure that practically all data discrepancies could be eliminated.
"we had seen the… prevalence across… advertising platforms. It seemed like that it was ubiquitous. DeviceAtlas was being used in many many companies in the space."
DeviceAtlas' device intelligence capabilities matched with MobileFuse's core requirements and also offered the ability to leverage potential opportunities down the road.
MobileFuse's proprietary solution "Mindset Targeting™ & Insights" analyses real world signals to know when a perspective customer is most likely to be impacted by the brands message. MFX is likely to move towards implementing the insights product in the future and DeviceAtlas' attribution data could play a large part in strengthening this product offering going forward.
Results
DeviceAtlas has been revolutionary from both a business and customer satisfaction standpoint. Since implementing DeviceAtlas, MobileFuse has seen a 16% increase in bid rate and an 18% increase in revenue.
They are also now able to significantly enrich the bid requests for their customers after seeing a 123% increase in detection of unique Operating Systems and they now have the ability to include further datapoints such as "make" and "model".
"100 percent… from a bidding perspective, having more information about the type of device, the details of the device… can be very useful when it comes to delivering ad markup… to the publisher for sure."

Additionally, MobileFuse can now focus more on their core business as maintenance of their in-house solution is not required.
To see how device intelligence can help you better serve your customers and improve your bottom line get in touch now