Fospha
"In searching for a device detection solution, DeviceAtlas quickly emerged as the market leader in this field. DeviceAtlas is a reliable device intelligence partner for Fospha which helps us (as well as our customers) stay on top of the ever-changing device landscape."
Keith Robinson, Head of Engineering at Fospha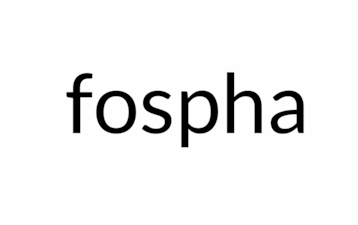 Global
Offices in New York & London
Headquarters:
London, United Kingdom
Specialties:
Marketing Attribution & Optimization, Multi-Channel Marketing, Customer Intelligence
Overview
Fospha is a marketing analytics and data intelligence platform that helps marketers to get a more holistic view of customer journeys and measure marketing channel ROI. They do this by integrating siloed customer data to create a rich single customer view so marketers can understand exactly where they are over or under spending.
In 2016, Fospha acquired iJento, another analytics company, which helped them fuse cutting edge data science and engineering to create a solution that provides a granular data-driven view of marketing performance.
We spoke with Keith Robinson, Head of Engineering at Fospha, to discuss what pain points DeviceAtlas helped solve for their platform.
Challenge
In today's complex, multi-session and multi-device world, companies need to understand how users are moving through the purchase journey, where they are engaging and where and why they drop off. Fospha needed to ensure that their clients were provided with the right data to enable detailed segmentation, personalized targeting and attribution.
One of the requests clients had for Fospha was the ability to get deep, granular device information on what devices were accessing their online properties and using this intelligence to to optimize user experiences, particularly in the financial services and media industries.
Fospha had an in-house solution based on an open source device repository which wasn't sufficient for accurate device targeting and enriching audience profile analytics. As well as that, maintaining a database of all the devices on market required many engineering hours.
Solution
Fospha required a robust solution that could offer both high-accuracy device data and high-performance and chose DeviceAtlas as its device detection partner. The high performance API was easily deployed in Fospha's systems making a myriad of device attributes available to customers.
Fospha's clients can now select the device properties they want to report on such as Primary Hardware Type, Is Mobile Phone, Is Tablet, Screen Width and Height and Browser Name, which augments their multi-channel analytics, helps them get a deeper understanding of customer behaviour and make better content and ad delivery decisions. Adding a layer of rich device information from DeviceAtlas has helped Fospha's clients determine the value of each channel interaction according to mobile device.