Traffic Company
"DeviceAtlas has given us major speed improvements. It simplified our visitor identification process and let us focus on our core business."
Teye Heimans, CTO at Traffic Company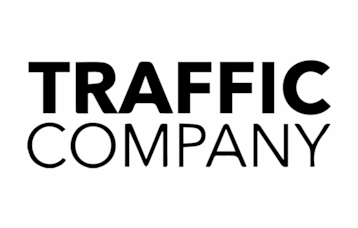 $
23

M+

Paid out to Affiliates
Headquartes:
Leeuwarden, The Netherlands
Industry:
Marketing and Advertising
Specialties:
Online marketing, mobile marketing, affiliate marketing, Mobile traffic monetization and CPA deals
Overview
Traffic Company is an affiliate platform that specializes in the monetization of mobile traffic. Their platform converts traffic through performance-based marketing (CPA, CPL, CPI, CPS) worldwide by making use of their own offers mixed with some handpicked exclusive offers from 3rd parties.
The Traffic Company algorithm ensures that traffic is sent to the most profitable offer in the market by comparing user and device data. Their unique traffic distribution system has over 14,000 active affiliates with a large collection of offers in many different product categories.
We spoke with Teye Heimans, CTO at Traffic Company, who is responsible for the deployment of DeviceAtlas in Traffic Company.
The Challenge
In the advertising space, two prerequisites for success are accurate & rich targeting and speed of delivery. With mobile traffic now eclipsing desktop, these factors are even more important as the diversity of connected devices grows. Understanding and handling this diversity in real-time gives companies a strategic advantage in their respective industries.
Before DeviceAtlas, Traffic Company were utilizing in-house tools to detect device traffic and route them to specific websites. The challenge they faced however, was the speed at which their system detected devices and their characteristics, meaning they could not filter traffic at the speed with which they wanted. Another challenge was maintaining a list of the devices and characteristics (such as a device's mobile carrier) which was time-consuming and difficult to stay on top of. As a result, they started to look for a partner who could provide a fast,accurate device detection solution.
Solution
After reviewing vendors in the market, Traffic Company chose DeviceAtlas to improve their device recognition capabilities. With DeviceAtlas, they are able to detect the Primary Hardware Type and the OS Name of devices in real-time and route traffic with the highest degree of accuracy.
One area of importance for Traffic Company was the ability to detect a device's mobile carrier, which DeviceAtlas provides through its Carrier ID solution. This allows Traffic Company get more contextual information on visitor devices and route them optimally based on their IP address leading to more conversions.
Users on a mobile network connection can now be routed to an offer with an operator-billing payment flow. These payment flows are much more user-friendly than the payment flow for users on a Wi-Fi connection. Wi-Fi payment flows require the user to enter more information, leading to a lower conversion rate. So by detecting the mobile carrier accurately, Traffic Company can always be sure that visitors are sent to the best matching offer.